World Cup of Hockey 2016: Team Canada Vs. Team USA – Live Stream, TV Info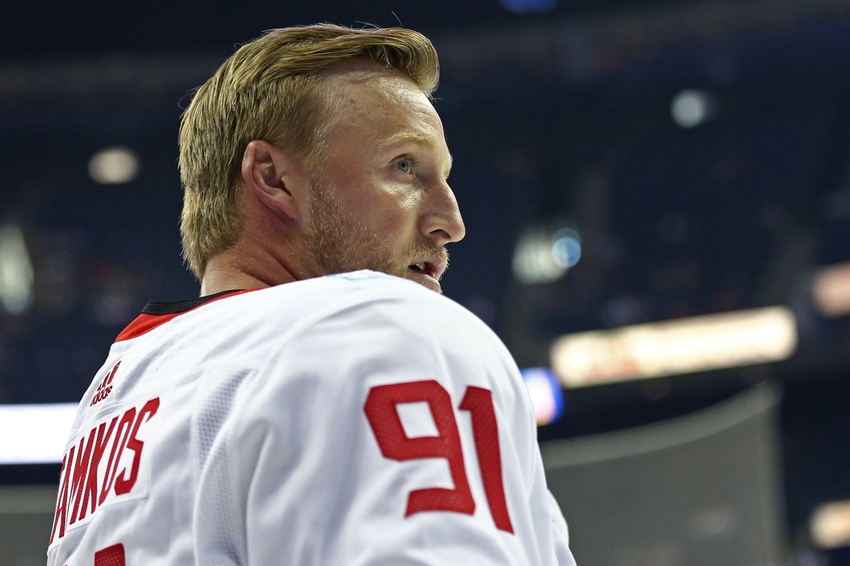 No In-Editor Preview for SI Videos
Video Details
ID: 5114907336001
Source: SI
Team USA enters a must-win situation tonight as they take on captain Sidney Crosby and Team Canada in Day Four of the 2016 World Cup of Hockey.
As the 2016 World Cup of Hockey finds itself in full swing, hockey fans around the world are about to get a glimpse of one of the most anticipated games of the series. Later tonight, Team USA will charge into the Air Canada Centre in the hopes of toppling the "almighty" Team Canada.
The bad news for Team USA here is, tonight's encounter with Team Canada has become a must-win situation after dropping the opening game of the tournament to Team Europe. Bring home a win, and they stay in contention. Find themselves on the losing end, they may as well book their tickets home.
As almost everyone here in Hockey Paradise knows already, the Tampa Bay Lightning are well-represented at the tournament, having twelve players amongst the various teams. Team USA has Lightning goaltender Ben Bishop in their arsenal as Team Canada has Lightning captain Steven Stamkos.
We've seen these two come face-to-face during the exhibition round. If this is what we can expect moving forward, things are going to get really interesting in front of the net. Of course, Team USA could continue to go with Los Angeles Kings goaltender Jonathan Quick, but we see how far that has gotten them.
If there is anything we know for sure, it's that you never underestimate a team who has their backs against the wall. The U.S. beat Team Canada during the exhibition round, and there is absolutely nothing but their own reservations preventing them from a repeat performance.
While we all sit back and take a breather from the afternoon game between Team Finland and Team Sweden, let's take a closer look at all the information you'll possibly need to make sure you don't miss a single moment of the action tonight between Team USA and Team Canada from the Air Canada Centre in Toronto.
Event: 2016 World Cup of Hockey
Matchup: Team Canada vs. Team USA
Venue: Air Canada Centre
Location: Toronto, Ontario, Canada
Date: Tuesday, September 20th      
Start Time: 8:00 p.m. EST
TV Info: ESPN, SN, TVAS
Live Stream: WatchESPN
This encounter could be the end of the road for Team USA. At the same time, this very same encounter could be the beginning of something different entirely. We don't know about you, but we can't wait to sit back and watch as this one plays out on the ice at the 2016 World Cup of Hockey.
More from Bolts by the Bay
This article originally appeared on