World Cup of Hockey 2016 preview: Team Czech Republic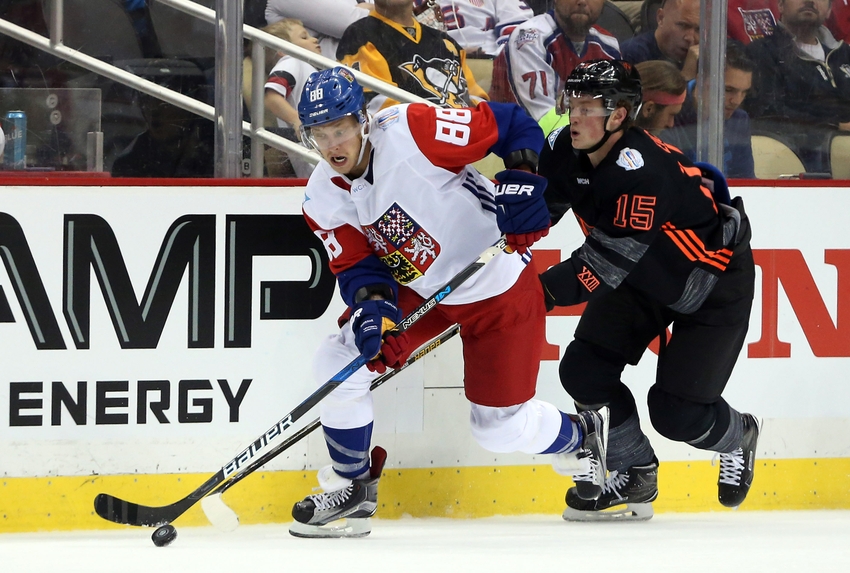 After surprising Team North America and Team Russia during exhibition games, will Team Czech Republic in the World Cup of Hockey?
Despite having a talent disadvantage to Russia and North America, Team Czech Republic beat both teams during exhibition games. While the Czechs might be lacking in talent, they have excellent chemistry and they have a hot goaltender. Could the Czechs upset a few teams in the World Cup of Hockey with this formula?
Forwards
The Czech Republic has a fairly solid group of forwards, even without legend Jaromir Jagr. Montreal Canadiens center Tomas Plekanec will serve as their captain. He did a great job in preliminary games, leading the team with three goals in three games. Tampa Bay Lightning forward Ondrej Palat, and Dallas Stars forward Ales Hemsky each had three points as well.
Even though Philadelphia Flyers forward Jakub Voracek didn't have a point in exhibitions, expect him to play a huge role for the Czechs. He had 55 points in 73 games last season. Boston Bruins forward David Pastrnak (26 points in 51 games) is one of the team's most talented forwards. He had an assist in three exhibition games.
Toronto Maple Leafs forward Milan Michalek (six points in 13 games) is healthy, so he should be a factor in the World Cup. Stars forward Radek Faksa (12 points in 45 games) could provide some offense from their third or fourth line. Calgary Flames forward Michael Frolik (32 points in 64 games) and Arizona Coyotes center Martin Hanzal (41 points in 64 games) should both play important roles on the team.
Another intriguing young forward on the team is St. Louis Blues wing Dmitrij Jaskin (13 points in 65 games). He has skill and could be a factor on the third or fourth line. Future teammate Vladimir Sobotka will join overseas stars Roman Cervenka and Michal Birner to form a competent, if unspectacular, forward group.
Defense
Czech Republic's blue line is a bit unproven, but it held its own in exhibition games. Future Chicago Blackhawks defenseman Michal Kempny tied for the team lead with three points during exhibition games. Calgary Flames defenseman Jakub Nakladal has been impressive so far, playing over 20 minutes in two of his three exhibition games.
Tampa Bay Lightning defenseman Andrej Sustr and former Washington Capitals defenseman Tomas Kundratek form the team's second pairing. It's a relatively inexperienced pairing, so that's a bit concerning entering group play. Free agent defenseman Michal Jordan, formerly of the Carolina Hurricanes, serves as a solid depth defenseman for the team. Roman Polak of the Toronto Maple Leafs had two assists during the exhibition games.
Goaltending
Two goalies highlight Czech Republic's roster. It has yet to be determined who the starter will be, but it will either be Detroit Red Wings goalie Petr Mrazek or Flyers goalie Michal Neuvirth. Each goalie has two games under their belt. Neuvirth probably has the upper hand with two strong performances against Russia and North America. Mrazek had two sub-par games, reaching a .900 save percentage in neither of them. Winnipeg Jets goaltender Ondrej Pavelec should serve as the team's emergency goalie. He did not play at all during exhibition games and is coming off a weak season with the Jets.
Overall Outlook
Czech Republic has decent forward depth, but their lack of quality defensemen will hurt them in the World Cup of Hockey. It is, however, worth noting that Neuvirth is capable of extraordinary performances. He nearly led the Flyers to an upset of the Capitals in the first round of the 2015-16 Stanley Cup playoffs.
If Voracek can get going and the rest of the team continues to contribute, they could surprise a few teams. The Czechs will be in the same group as Canada, Europe, and the United States. On Saturday Sept. 17, they will face Canada at 8:00 PM EST. They will face Europe on Monday Sept. 19 at 3:00 PM and the United States on Wednesday Sept. 22 at 8:00 PM.
This article originally appeared on