World Cup Hockey Predictions: Russia/Canada, Europe/Sweden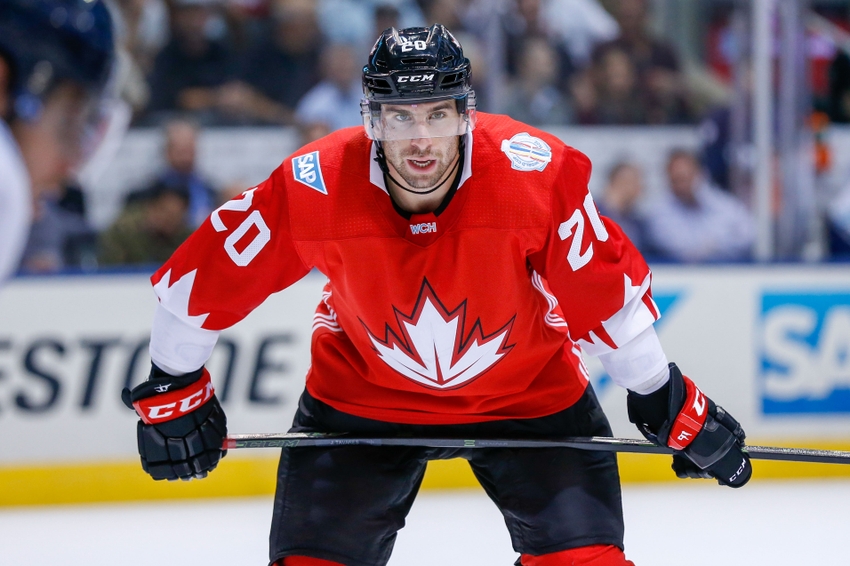 World Cup Hockey: Day Six – Semifinals Predictions (Team Russia vs. Team Canada and Team Europe vs. Team Sweden)
World Cup Hockey action continues today as semifinals get underway. Later this evening, Russia is set to renew an old rivalry with Canada, while Sunday afternoon features Europe facing off against Sweden.
There was no shortage of surprises during round-robin play. In group A, Team USA put up a goose egg dropping all three games, making room for the European squad to advance. In group B, Team North America was the only team to beat Sweden but left their tournament life in the hands of Russia on day six. The Russians knocked off Team Finland leaving them winless team in group B, while at the same time sealing the fate of the 23-and-under team that impressed so many.
Day Six Action – Semifinals:
Saturday – Russia vs. Canada (7:00PM EST) – ESPN2 in USA, Sportsnet in Canada
Sunday – Europe vs. Sweden (1:00PM EST) – ESPN in USA, Sportsnet in Canada
World Cup Hockey: Day Six Predictions – Semifinals
Canada Gets to Bobrovsky Early
The game plan for facing off against the tournament's best goaltender thus far should be to get pucks to the net early and often. Canada needs to get bodies in front of the net and let their defenders find a hole or lane to tip/redirect. Not only that, Team Canada should be firing on all cylinders once they get across the blue line and not worry about making that extra pass.
It's the law of numbers and the odds suggest the more rubber Bobrovsky sees, the higher likelihood that something gets by. Sometimes you have to create a little puck luck yourself by firing at the net from the corner for example. If the Canadians can't get to the Russian netminder in the first period, it could a long final 40 minutes.
Price Steals Game, Reminding Us Why He's Best in the World
You know what makes a true superstar? An ability to step up in those big moments and help carry a team to victory. Carey Price has proven himself to be the world's best goaltender time and time again for Montreal and with Canada on the international stage. He missed a significant amount of time over the past year but had no problem shaking off the rust early in the tournament. Don't be surprised if Price borderline steals the game for Canada on Saturday night with some highlight reel saves.
Europe/Sweden Go the Distance (OT)
There's bound to be a feeling out process for both of these teams since neither have played one another to this point.
Truth be told, there's not a huge difference on paper between these two squads. Obviously, the Swedes possess more all-around talent but in a one-game elimination with NHL talent on both sides, anything can happen.
This game could very well turn into a goaltending duel that results in a low-scoring affair. In fact, there's a good chance these two teams need more than 60 minutes to solve this one.
Canucks Line Helps Carry Team Sweden
After lighting up the pre-tournament, it was a somewhat quiet round-robin for the Canucks line of Loui Eriksson, Henrik Sedin, and Daniel Sedin. Henrik racked up a pair of assists, Daniel had one helper, and Loui scored a lone goal. The trio played well, but the team had trouble finding the back of the net. Expect Vancouver's new top line to standout on Sunday afternoon. If Loui, Henrik, and Daniel can play the way they did leading up to group play, Sweden should have no problem coming out on top.
No In-Editor Preview for CINE Videos
Video Details
ID: fansided-nhl/flyers-cayden-primeau
Source: CINE
Results Prediction:
Team Russia (2)
Team Canada (4)
G – Tarasenko, Kucherov
G – Crosby, Stamkos, Burns, Marchand
Team Europe (2)
Team Sweden (3)
G – Draisaitl, Bellemare
G – H.Sedin, Eriksson, Soderberg
This article originally appeared on