With Stepan yet to sign, Rangers face cap crunch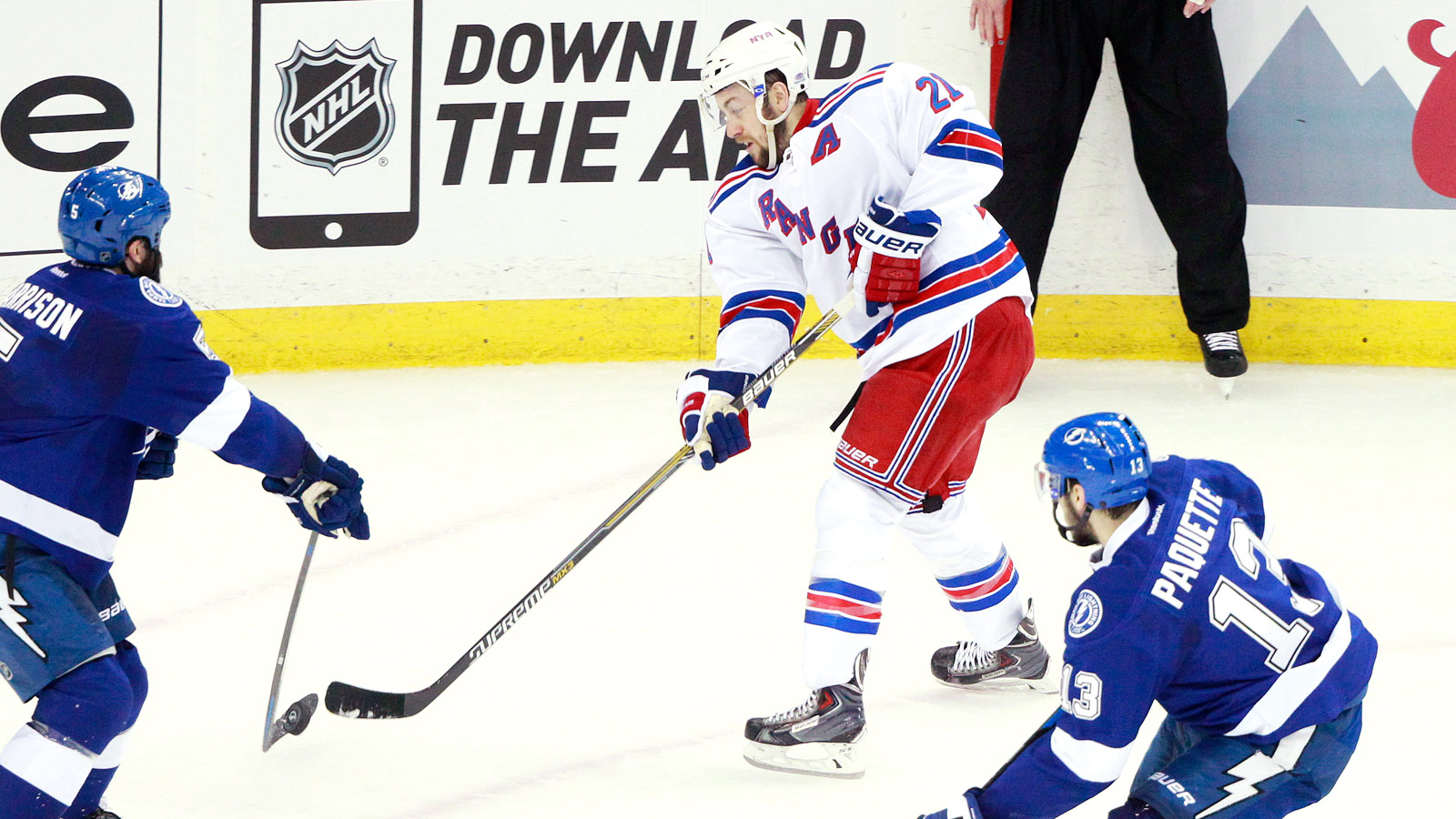 The New York Rangers might be in some trouble when it comes to securing deals for its four restricted free agents, and they can look to an in-state rival if they want someone to blame for their troubles.
According to CBS New York, the Rangers have approximately $10 million left in cap space with contracts for Derek Stepan, J.T. Miller, Jesper Fast and Emerson Etem still on the to-do list. One of the more difficult negotiations could involve Stepan, who filed for arbitration ahead of Sunday's 5 p.m. arbitration deadline.
As a 25-year-old alternate captain for the Rangers, Stepan is an important piece in the club's future plans, but after comparable center Ryan O'Reilly signed a seven-year, $52.5 million deal with the Buffalo Sabres, CBS New York said Stepan's price could be on the rise.
"Stepan is an upward-trending star who is just breaking into his prime years," CBS New York's Sean Hartnett wrote in a recent column. "He has averaged 0.78 points per game over the past three seasons and has scored his share of memorable playoff goals. The question is: How far do the Rangers go to satisfy Stepan? He is definitely worth between $6 and $6.5 million million per year. Anything above $6.5 million is an overpayment. … A demand of a long-term deal above $7 million AAV could force the Rangers to do the unthinkable — trade Stepan away."
Stepan ranked third on the team in scoring in the 2014-15 season with 55 points (16 goals, 39 assists) in 68 games.
(h/t CBS New York)
Photo credit: Kim Klement-USA TODAY Sports