Winnipeg Jets: Who's Leaving the Lineup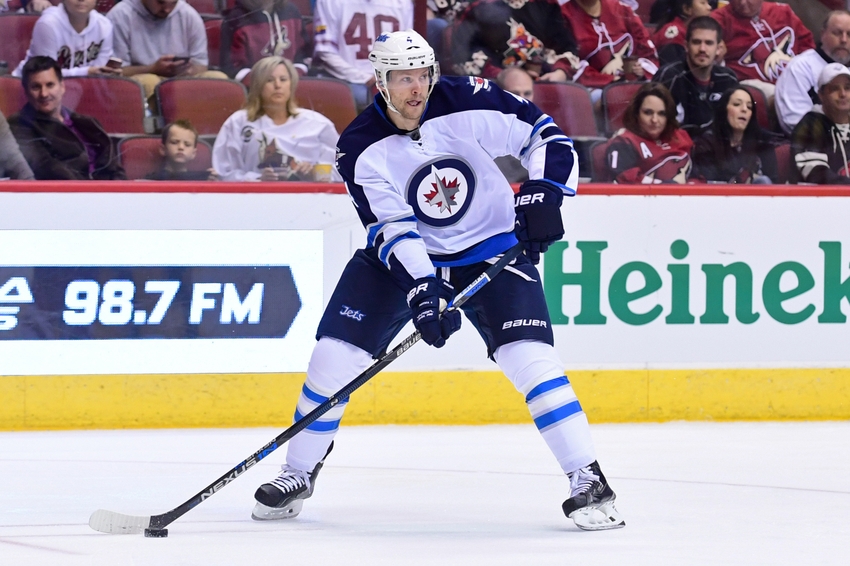 Ben Chiarot, and Paul Postma both knew yesterday's game was a huge one for them. Tonight Jacob Trouba will be returing back into the lineup, so one of them will get the boot for a while.
Having a competiton between teammates is always important, as long as it stays friendly. Paul's personality will keep it that way. It's even harder when the competition is between two line mates. At times Postma makes himself look good, or gives Chiarot a good pass before he does some magic with the puck. Chiarot does the same with Postma. They need to just play their own game, and not try to do too much. With Jacob Trouba back in the Jets lineup against Colorado, in Denver, which sixth defenseman played well enough to stay in the lineup?
You could tell from the opening faceoff, it was a game both guys had to ace. Both Postma, and Chiarot displayed a well above average output. Chiarot showed why he was called up to the NHL in the first place, because of his skating ability with the puck, and confidence to carry it even with strong competition. Ben shoots left-handed, so could fit right into what the Jets are wanting from him role wise.
Paul Postma showed throughout the game his defensive specialties to break up promising two-on-ones. He's also a competent battler in then corners, something the Jets lack due to all their young players. The real downside to Postma is he shoots right, and would be hard to manoeuvre in the lineup with Trouba.
Want your voice heard? Join the Jets White Out team!
Yesterday Postma was the far superior player on the ice over Ben Chiarot, and in this case would be the obvious choice despite a lack of consistency throughout the season. Ultimately the decisions may come down to which player Trouba would be more happy to play with, and that's probably going to Ben Chiarot.
More from Jets White Out
This article originally appeared on