Winnipeg Jets Rumors, Jacob Trouba and Ondrej Pavelec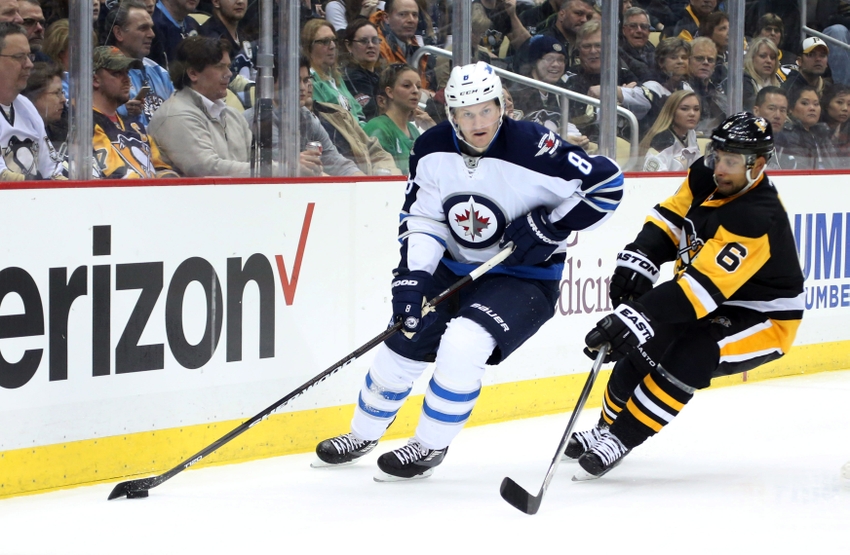 Is Jacob Trouba finally going to be leaving the Winnipeg Jets organization?
According to Elliotte Friedman of Sportsnet, if the Winnipeg Jets were to trade Trouba to the Bruins, they would need quite the hefty return. The big return for Trouba would be 24-year-old centerman Ryan Spooner, defenseman prospect Brandon Carlo, and 1st round pick. I'm not 100% sure if the Bruins would accept this, but for the Jets does this make sense?
Obviously the Jets are stacked with talented centermen right now, and that position is the least of their worries. Although Ryan Spooner would make a very nice addition, do the Jets really need another center? If the Jets really wanted to take Spooner off the Bruins hands, they would most likely be moving another center such as Alex Burmistrov, or Andrew Copp. Another option would be trading left winger Shawn Matthias and/or right-winger Chris Thorburn, and moving someone who currently plays center, over to the wing.
A possible trade could be:
Winnipeg Jets Receive: Ryan Spooner, Brandon Carlo, 2017 1st round pick, 2018 2nd round pick
Boston Bruins Receive: Jacob Trouba, Alex Burmistrov, Chris Thorburn
I really don't think Jacob Trouba will ever play in a Winnipeg Jets jersey ever again. Although the Jets are still willing to offer him a six-year deal with an annual average value of $5.5 Million, I don't think a deal will happen. This deal could work for the Jets draft, and develop system, and could help the Bruins add defense, and some forward depth.
Another rumor that is going around the league is that the Islanders are open to trading Jaroslav Halak, which will definitely affect the Jets being able to trade recently sent down goalie, Ondrej Pavelec. The Jets aren't going to be getting as much of a return as they were most likely hoping for, but there should be multiple teams interested, so they won't have to worry about not finding a suitor.
The Jets have also just called up defenseman Julian Melchiori from the Manitoba Moose of the AHL. Melchiori has played in eight games with the Moose this season, totaling one goal, and three assists for four points. He also has four PIM's. Melchiori, 24, was drafted in the 3rd round, 87th overall, by the Atlanta Thrashers in 2010.
More from Jets White Out
This article originally appeared on