Winnipeg Jets Re-Sign Jacob Trouba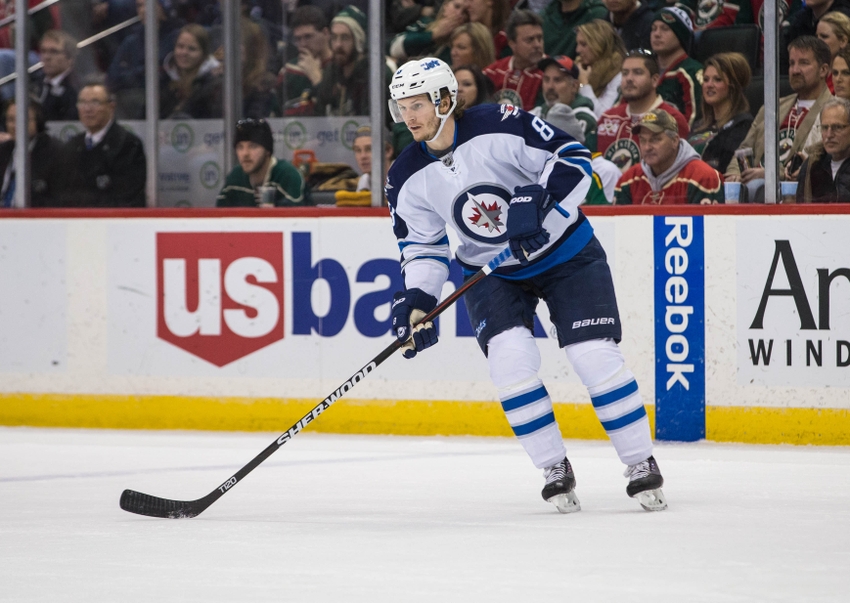 Winnipeg Jets now have options after signing Jacob Trouba to a 2-year extension for $6 million dollars ($3 million dollar cap hit)
With a contract holdout that ended on November 7th, Winnipeg Jets defenseman Jacob Trouba had been subject to trade rumors and had even requested formally requested trade in late September in order to get the most out of his NHL career.
Thought to be more about the financial side of the contract talks, Trouba has been seeking proper deployment in a Top 4, right side defenseman role. However, after now signing a 2 year – $6 million extension with the Jets, we'll have to sit back and see how things play out with the various possibilities.
The Winnipeg Jets are certainly opening themselves for a few options with this contract extension. By signing him to a bridge contract, both the Winnipeg management and Trouba buy more time to see what Jacob is truly worth. A few of the scenarios that could play out from this deal:
a) Trouba is kept and deployed the way he wants to be played. If he proves to be useful and worth it, he signs his full contract extension with the Jets as of July 1
b) Trouba is traded at the deadline/offseason once more trade options and players become available for the Jets
c) Now that Trouba has a contract attached for the next two seasons (and at a reasonable price), his price tag is a lot more attractive, Winnipeg now has a better bargaining chip and Jacob's traded by Thanksgiving
Thoughts Around the League
Chris Johnston – "Important to remember – Jacob Trouba is now eligible to sign an extension on this contract as soon as July 1."
Eric Engels: "If I were WPG, and could get Chara, Spooner and a 1st, I'd trade Trouba to Boston. Chara would have to waive NMC. Only 1 yr left (salary 4M)"
Jeff Marek: "This deal makes Trouba an easier player to move."
Ted Wyman: "Not surprised by the fact Trouba has signed with #NHLJets nor by bridge deal. Dollar amounts are surprising though. Now, where does he play?"
On a bit of a side note, you do have to wonder how Trouba will be perceived and welcomed back by both fans and teammates.  Many experts have cited his reasoning for the original trade request as a cause for concern, suggesting it may have more to do with wanting out of the city than anything else.
This article originally appeared on