Winnipeg Jets Re-Sign Defenseman Jacob Trouba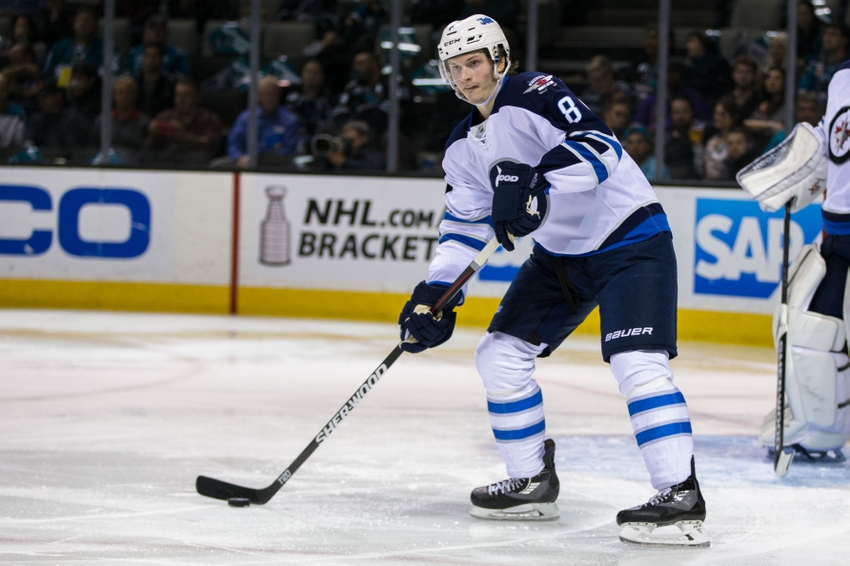 The Winnipeg Jets have re-signed defenseman, Jacob Trouba, to a team friendly deal after a long contract dispute.
Jacob Trouba, and the Winnipeg Jets have finally come to an agreement on a contract. It's a two year deal, worth $6 Million. Trouba will earn $2.5 Million this season, and $3.5 Million next season. The deal has an Annual Average Value of $3 Million.
When I found out that this deal had happened, I was very surprised that Trouba was willing to take much less than he wanted. A theory I have is that Trouba took a lower salary, so the Jets could trade him much easier. If the Jets had signed him to a bigger deal, it could have been much harder to trade him, because so many teams are very tight with the salary cap. Another reason Trouba may have taken under his asking price, is because his deadline to get a deal done was soon approaching, (December 1st) and if he wasn't signed, he wouldn't have been able to play this season. It wouldn't surprise me if it was because Trouba caved in with the idea that he could have to miss an entire season.
Last season, Trouba played 81 games, and recorded six goals, and 15 assists for a total of 21 points. He was a +10, and had a total of 62 penalty minutes. Trouba stands at 6'3″, and weighs 202 lbs. He is 22 years old.
Even though they signed him, I still think he's going to be traded, so it will basically be a "Sign and trade." In my opinion, this deal makes Kevin Chevaldayoff (Jets GM) look like an absolute genius, and if they trade him, they probably can get even more from a trade with his low cap hit, so Chevy would look even better.
Since the Jets are plagued with injuries, I wouldn't be surprised to see Trouba step in right away, and take a big role with them. Currently on defense, Myers (Who is ahead of him on the depth chart.), and Stuart are out.
This signing should definitely help out the suffering Jets, who are 5-7-1, and currently in 5th place in the Central Division.
More from Jets White Out
This article originally appeared on