Winnipeg Jets Prospect Profile: Jack Roslovic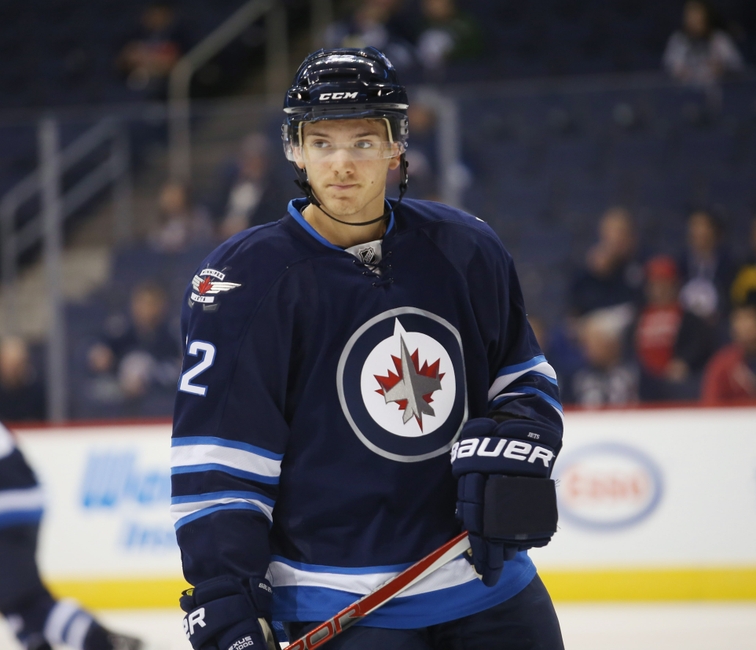 Jack Roslovic was the Winnipeg Jets 25th overall selection in 2015, and he was definitely a really good choice.
Winnipeg Jets GM Kevin Chevaldayoff made one of the smartest decisions as a GM by picking forward prospect Jack Roslovic 25th overall in 2015.
Jack Roslovic is currently leading the Jets affiliate (Manitoba Moose) in scoring this season. He is a very talented, and speedy player, who can create some amazing scoring opportunities. I had the opportunity to watch Roslovic around the middle of the offseason, and from what I saw, I can definitely say that he has lots of potential, and probably is good enough already to be a call up, if needed, for the Jets.
Last year, he went back to play hockey with the University of Miami. His stats didn't quite look like what a 1st round pick's stats should look like, but keep in mind he was playing for a weaker team, and stats don't tell all. He had 10 goals, and 16 assists for 26 points in 36 games. This year, Roslovic has three goals, and five assists for eight points in nine games.
In the future, Jack Roslovic is almost sure to be a good player in the NHL, but when he does make it to the show, who could he end up playing with? Would speedy winger, Nik Ehlers, and Finish sniper, Patrik Laine, be a good fit for a playmaking centerman like Roslovic?
I think Laine, Roslovic, and Ehlers could be a good fit together, and they would quite obviously eat up big minutes on one of the top two lines.
Watching all these Jets players getting injured, and all these call ups must be motivation for rookies, and young players on the Moose. Soon enough, we definitely should be seeing another rookie in Jack Roslovic in the NHL putting up big numbers with the Jets.
More from Jets White Out
This article originally appeared on