Winnipeg Jets: Player Ratings vs Washington Capitals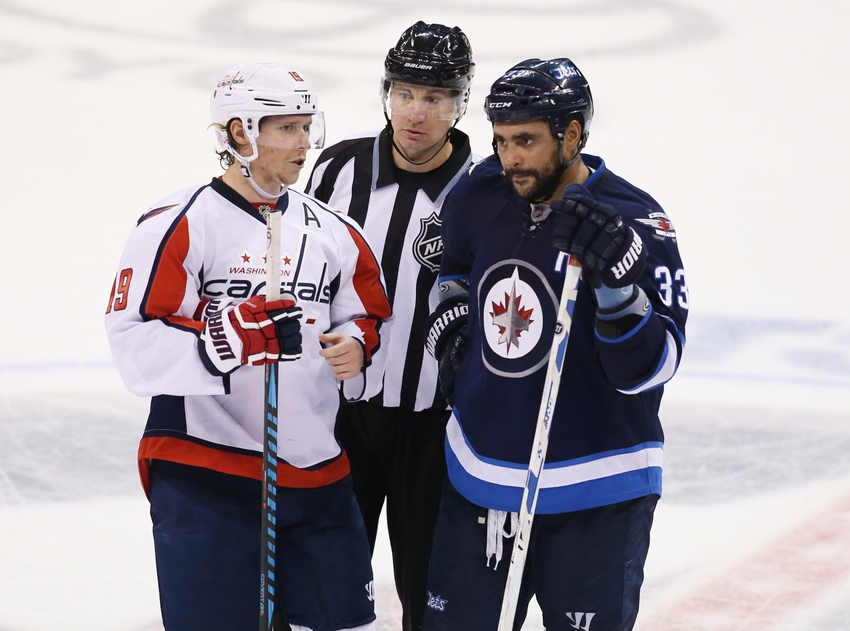 The Winnipeg Jets played a great game against the Washington Capitals, despite a loss. If it weren't for a Capitals goal with 30 seconds left, the Jets would've gotten the game to at least overtime.
Here's our full player ratings from the game:
Ehlers speed turned into countless opportunities that turned into scoring chances that couldn't find the back of the net
Scheifele scored, but once again wasn't too impactful during the game
Wheeler was all over the ice, trying to help the Jets cement a win
Connor had a good rebound game, creating some good rushes, and breaking up multiple Ovechkin scoring chances
Mathieu
Perreault
2nd C,
D+
Was once again the Jets most disappointing forward
Laine got to play against his childhood hero for the first time, wasn't as productive without Wheeler and Scheifele. Was missed on the powerplay
Left the game with injury, experience was missed
Once again provided a solid game beside Joel Armia. Scored first goal of season to tie up game
Continues to use his shifty play to his advantage. Once again one of the better forwards
Filled in for Shawn Matthias on the third line nicely. Used speed and forchecking to his ability with more skilled players
After taking criticism in last game, Burmistrov didn't have any of that, but didn't impact the game in a positive way
Solid game from a Thorburn standpoint
Morrissey continues to grow his game, especially defensively
Dustin
Byfuglien
1st RD,
A+
Was all over the ice, creating offence, breaking up plays
Struggled with weaker partners
Played average in an extended role
Julian
Melchiori
3rd LD,
B+
Didn't look out of place whatsoever in first game of season. Could steal a roster spot from Postma, or Chiarot
Skated really well, wasn't a huge part of the game
Jets will try to bring another "A" game against Washington on Thursday.
More from Jets White Out
This article originally appeared on