Winnipeg Jets' Patrik Laine Making Strong Case for Calder Trophy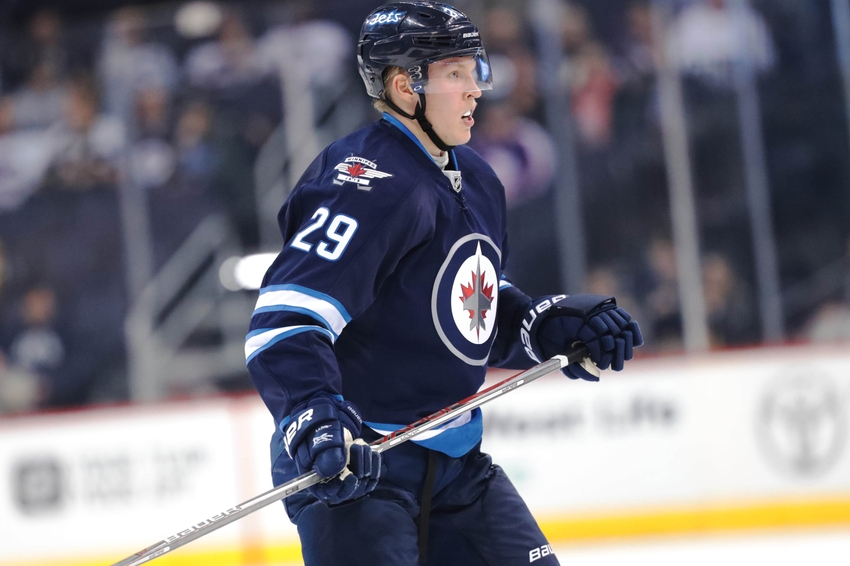 Winnipeg Jets Rookie Patrik Laine Has Racked Up 16 Goals and Seven Assists In His 27 Games This Season. The 18-Year-Old is Producing and Playing At An Unreal Pace. Laine Has Been Unbelievable In The Rink and Won't Stop Anytime Soon.
Patrik Laine is currently tied for the league lead in goals with Pittsburgh Penguin Sidney Crosby at 16.  The rookie is reaching incredible heights in just 27 games of his first NHL season.
The 18-year-old currently tops both NHL rookies with the most goals and points (23 P) and has been a standout player for the Jets. Laine is surpassing expectations and will continue to do so as the season progresses.
The rookie will continue to impress this season despite already having accomplished so much. Laine's production won't stop now, especially as he rises up amongst other big NHL names.
Introducing: Patrik Laine
Laine is the 2nd overall pick from the 2016 NHL entry draft. The Finnish player is a force on the ice that can't be stopped. His skating, skills, and ability to score make him a big offensive threat and a defense's nightmare.
The rookie forward is tied with NHL elite Crosby and has already racked up two hat tricks. Laine's first hat trick came against the Toronto Maple Leafs on Oct. 19 and his second in early Nov. against the Dallas Stars.

Laine is unstoppable. Between Laine's production abilities and on-ice presence, he is a force that doesn't plan on stopping anytime soon. Even in a brief summary, Laine's skills are still undeniably present.
The rookie is exceeding expectations despite the extent of those expectations in the first place. Laine also currently exceeds 2016 NHL Entry Draft 1st pick overall, Auston Matthews who currently has 11 goals and eight assists.
Laine is a player who performs, especially when needed. He has brought his team OT winning goals, almost unparalleled production and a determined teammate. His play will continue to excel as he plays through the rest of the season.
The Rest of the Season
Patrik Laine still has a long season ahead of him and his skills won't wear off over time. As Laine plays more and continues to grow as a player his skills will only increase. Going forward, Laine has the potential to become an even more accomplished NHL-er.
Laine will continue to produce at his incredible rate. He has already shown such a high level of production and dedication that it is very unlikely that he will slow down anytime soon.
The rookie has had an impressive run and he's only 27 games deep. Hence, there are many opportunities ahead of him to make more great things happen.
Winnipeg will continue to benefit from Laine, who currently leads the team in goals. Having a consistent producer is a vital component for any team. Laine is an important part of the Jets core and will continue to be through the season.
The top line will continue to excel alongside Laine and the scoring addition will keep the team in good shape. Forwards Mark Scheifele (13 G, 13 A) and Blake Wheeler (8 G, 12 A) follow Laine, in terms of goals, and have also been great producers for the Jets.
Every game Laine improves and accomplishes more. His play this season has been outstanding and it doesn't seem like he will relax anytime soon. Despite the Jets' 6th place standing in the Central Division, they have a first place rookie on their top line.
Laine's play brings him closer and closer to the Calder Trophy and there are many games left to play.
This article originally appeared on