Winnipeg Jets One of Many Teams Burned on Offsides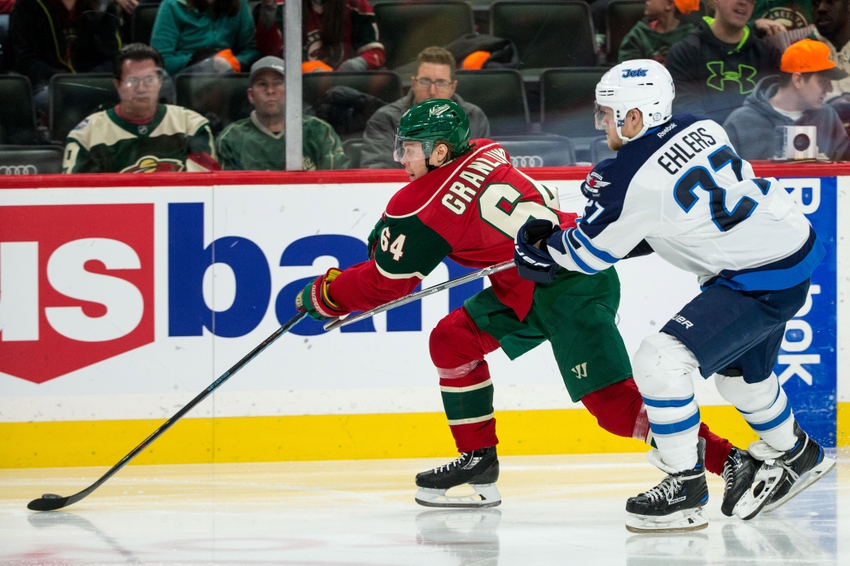 Flash-back to Matt Duchene of the Colorado Avalanche. He receives a stretch pass almost 20 feet into the offensive zone, and no ref notices. Instead of stopping, Duchene goes down on the goal, and buries the game-winning-goal. Not only was this the worst called goal in National Hockey League history, but it created the most controversial rule in the book, offside review.
On Matt Duchene's goal, the evidence is more than obvious that the likelihood of that puck going into the back of the net was increased because Matt was offside.
The opposite can be said for Blake Wheeler's goal that was called off halfway into the third period. Wheeler was held up at the blueline briefly by a Wild defensemen. In that half-a-millisecond, Nikolaj Ehlers stepped what could be measured as less than a pencil width offside. The play continued on in the zone, and Ehlers stepping in a hair off side had nothing to do with how the goal was produced. Wheeler had taken the puck behind the net, and passed it to Ehlers who had already been at a stand-still for a few seconds. Ehlers proceeded to pass it to Enstrom, who riffled a one-timer home.
All fine; all-clean until now. Nothing against Minnesota Wild coach Bruce Boudreau. If I were him, of course i would challenge the play. But if Boudreau didn't see an offside originally, or anyone on the training staff, they shouldn't be able to view a replay on their tablet until after making a decision. They shouldn't be doing the reviewing for the NHL. It should be a quick "yes" please check the offside on that one, or "proceed with the play".
My second issue with the rule, goes back to the Duchene incident. If Ehlers were half a centimetre behind where he was, and stayed on-side, would it still have been a goal? Of course, the offside didn't create any offense, and in fact, is decreasing scoring league wide. What's a more exciting game, 1-1, or 1-0? Of course it's the former. This rule was implemented to turn-back calls like Duchene's, not destroy a game like Ehlers. The Winnipeg Jets got ripped off on this one, but don't think they're the only ones.
This article originally appeared on