Winnipeg Jets: Not Where Jacob Trouba Wants to be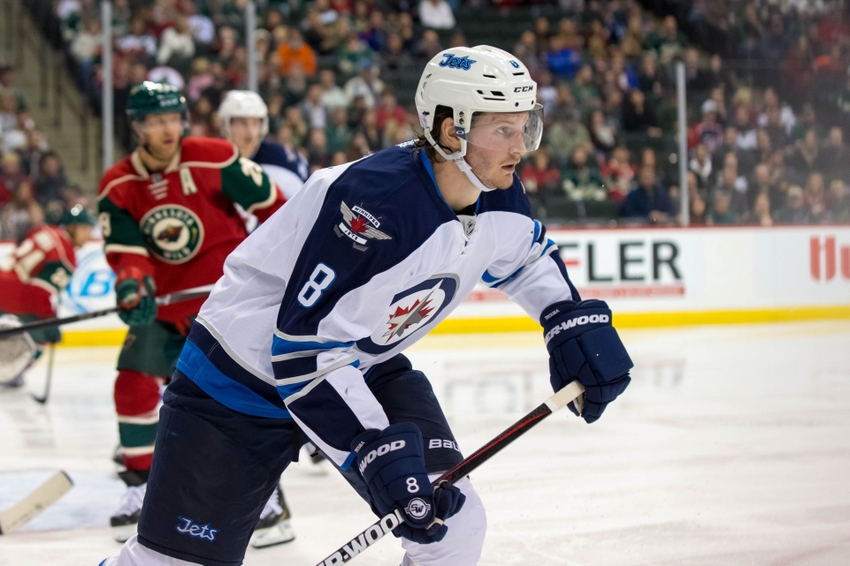 Jacob Trouba wants to come back and play in Winnipeg. He saw the energy in the club when performing impressive comebacks, and wants to become part of that spirit once again. Sounds like something believable, but at the same time something very scripted.
If Jacob Trouba wanted to play in Winnipeg, he would've signed what the Jets were offering him. A six-year deal, paying him five million dollars per season. Instead he took a "bridge-deal", something he was not attracted to earlier in the off season. Now he's getting paid three million dollars on average throughout the next two seasons. Obviously the first offer shuffles more money onto the table, but on top of that gives Trouba more stability. That starts the speculation. But just about what are we speculating?
Trouba's removal of his trade demand came up as something to ensure the Winnipeg Jets fan base this is where he wants to be. But a trade is still more than probable. Trouba's agent Kurt Overhardt had a similar scenario with Kyle Turris in Arizona, where his client no longer wanted to play with the club, but was eventually signed to a deal just a few weeks before the December 1st deadline. Things started to settle down, until a month later when Turris was dealt to the Ottawa Senators for David Rundblad, who at the time was a blue-chip prospect.
Obviously being dealt is then easiest way for Trouba to get out of Winnipeg. His small contract will make it much easier for other teams to acquire him who are near the cap max. What Trouba needs to keep in mind if he's wanting to go to a cap-crunched team, is they will likely be in the same scenario two years from now. That gives Trouba no room for his earnings to grow.
If Trouba can't get traded within the two-year mark, he could once again become a restricted free agent, and the whole process could repeat itself. Luckily for both sides, Trouba will be eligible for salary arbitration at the time, in which a third-party representative will call what his contract should be. In two years, Trouba will also be two more years away from hitting the unrestricted free agent market, where any team can then take a jab at him. Trouba's goal will be to earn a long-term contract by then, and hopefully with the team he desires.
But going back to where we started, perhaps the energy, and excitement of 2016-17 Winnipeg Jets hockey will catch on to Trouba. Our once frigid winters are starting to tame as well, putting an exclamation mark on a point that Winnipeg may be the best for Trouba. Once wins start cranking out, and the team morale rises, playing the left-side instead of right could be a forgotten matter. We welcome Jacob Trouba back to Winnipeg, because he's an integral piece of this organization.
More from Jets White Out
This article originally appeared on