Winnipeg Jets Name Blake Wheeler Captain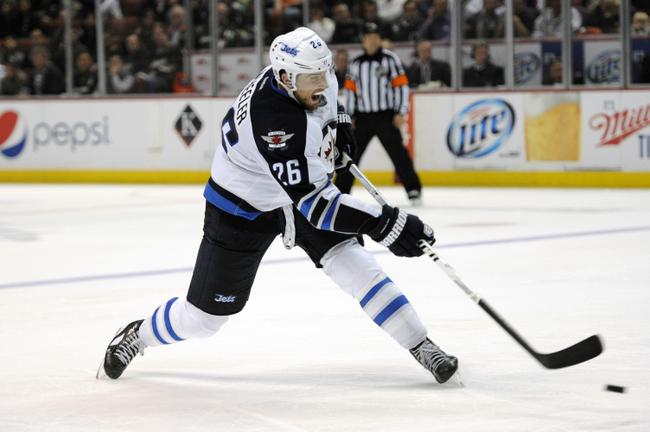 A day after reports were looming that the Winnipeg Jets were close to naming their second captain since relocating from Atlanta, they've finally came to a conclusion at this afternoon's press conference.
"I think now certainly I do have a clear view of where we're headed and what's ahead of us" – Blake Wheeler
Since Andrew Ladd's departure for Chicago mid-season last year, media in the Winnipeg area relied on Blake Wheeler for questions about the team. He was the leader in the dressing room. Now with nine seasons under his belt, Blake has finally reached his full potential, finishing tied for sixth in league scoring this past season. Although never topping the 30 goal plateau, Blake has had four 20+ goal seasons, and four seasons of 60 or more points. And now a captaincy to his name.
Who else could've had the job?
The biggest other candidate to take the Winnipeg Jets captaincy was Mark Scheifele. Although Scheifele may have more upside than Wheeler, Scheifele is more soft spoken, and with parts of only three seasons in the big leagues, it would be a big responsibility for the 23 year old. Scheifele ended up having an "A" on his jersey instead.
The Jets biggest mission this season, is to try and climb back into the post season, and Wheeler's presence as captain will help. He will be a huge role model to young guns like Nikolaj Ehlers, Kyle Connor, and Patrik Laine. Blake was once a hyped winger just like those three, and had his share of struggles adjusting from the junior level to the NHL. He is under contract for another three seasons, and seeing him sign an extension wouldn't be a suprise.
Blake Wheeler is the man the Winnipeg Jets brass wants to lead their franchise to it's first ever Stanley Cup, and his resume shows he was the right pick.
This article originally appeared on