Winnipeg Jets Medical Staff In Hot Water for Connor Incid et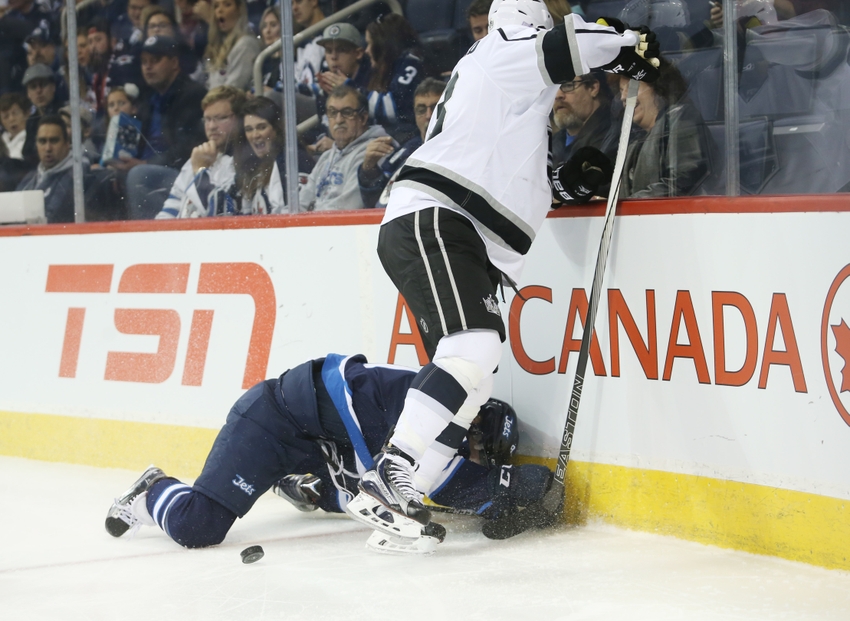 The overall result of Kyle Connor's placing on the Injured Reserve is really no surprise at all. As soon as I saw his head crunched into the far boards, I knew it was not good. Kyle Clifford received a five-minute major on the play, and will likely receive a hefty suspension.
But a suspension isn't enough. That hit needs to be eliminated from the game. We can't have countless super stars seasons, and even careers ruined because of the carelessness of agitators like Clifford himself.
Watching what happened after the hit is what concerns me even more. After laying on the ice for multiple minutes, Connor got up on his own power and skated back to the Jets bench. The new "Concussion Spotters" must've notified the Winnipeg Jets that Connor has to go through the concussion protocol, or maybe it was just the Jets medical staff's own common sense.
After that, they were lacking a lot of the latter. Later in the third period, back to the bench came Kyle Connor. I understand if the player under question seemed 100%, and was a key player in the Jets attack. But at the moment was on the Jets fourth line, one that with time dwindling wasn't going to have a key role in shutting down the Kings for the rest of the night and preserving a one-goal lead.
So you have a future all-star who may have a bad head injury. Do you put him back in the game, or give him the night off? No matter how much he convinced training staff, they shouldn't have budged. The old saying says "If there's any doubt, there's no doubt". The only thing there's no doubt about is there was a huge mistake made by the Winnipeg Jets medical staff, and team doctors. It's completely unimaginable how Connor could be fine one day, but placed on the injured reserve the next. This is a mistake that should cost them their jobs.
In the meanwhile, under-seasoned Chase De Leo has been recalled from the Manitoba Moose. While we don't know whether Connor aggravated his head during his stint back on the Jets bench, we do know this was an awful decision.
More from Jets White Out
This article originally appeared on