Winnipeg Jets: Kyle Connor Needs Some Time in the AHL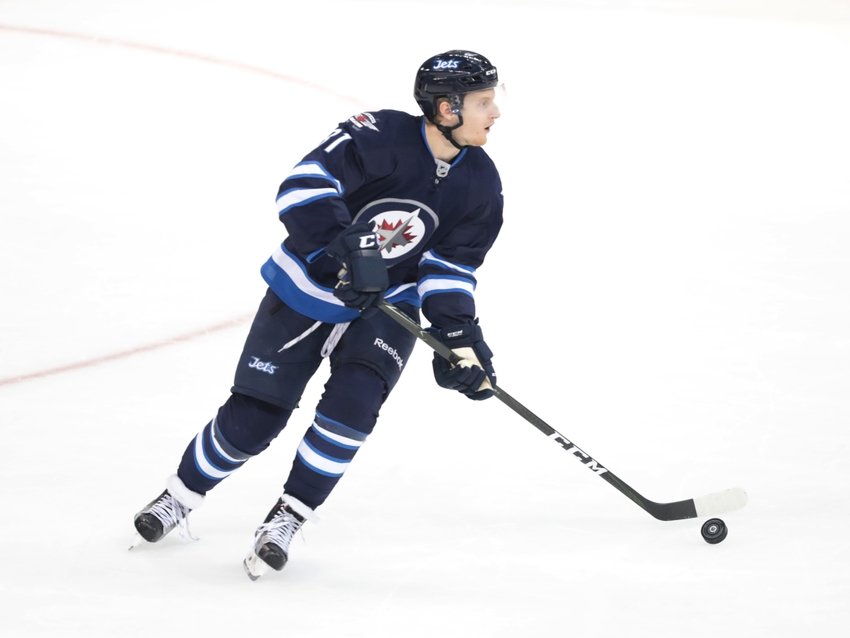 Kyle Connor made the Winnipeg Jets because of his strong resume as a Hobey Baker candidate last season in college, and his timely goal scoring in the preseason. Unfortunately for him, all that has stopped since the season started. It came to the point where Paul Maurice decided Connor should watch a game from the press box, and the next game he came back and scored his first NHL goal. Eight games into the season and Connor still sits at a non-compelling one goal, and one assists.
When Drew Stafford went down with an injury, the hope was that Kyle would flourish in his first assignment as a top-six forward. Him, and Mathieu Perreault have been the Jets worst forwards since being put together. The two have been translucent on the ice, especially in first periods. Maybe Connor needs a reality check.
The best option for the Winnipeg Jets at this point is to send Kyle to the American Hockey League to play for the Manitoba Moose. He doesn't have to spend the rest of the season there, nor does he have to stay there for any more than two weeks. The pace difference in the game will boost his confidence, and he can hopefully return to the Jets with a brand new mindset, and some goals on his back. Nic Petan could get a chance of getting called up in Connor's absence, and he could get rolling with Perreault, and potentially cement himself in the Jets lineup for once. At the very least, he'd get some more action in the NHL, so when Petan gets sent back to the AHL he knows exactly what to work on to make his next stint stick.
I have no doubts at all that Kyle Connor can become a huge threat in the NHL, with his agile, and timely game, and even this season still. He's just a goal scorer, who hasn't been scoring, the Jets need to give him an opportunity to do so.
This article originally appeared on