Winnipeg Jets F Blake Wheeler Named Team Captain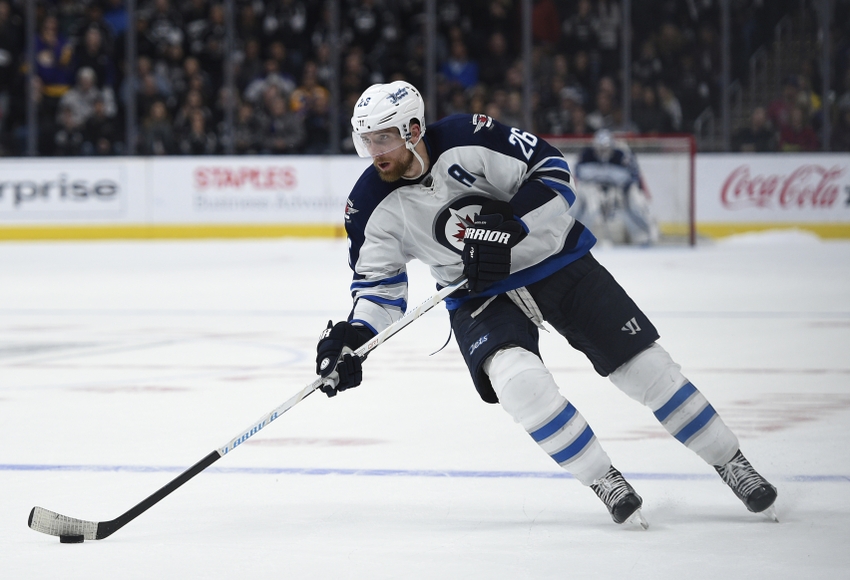 Winnipeg Jets F Blake Wheeler Named Team Captain, Mark Scheifele and Dustin Byfuglien to Serve as Assistants
Announced Tuesday Afternoon, Winnipeg Jets F Blake Wheeler has been named the ninth captain in franchise history.
The Jets also announced that defender Dustin Byfuglien and center Mark Scheifele will serve as alternate captains.
"For me, this is obviously a huge honor",  Wheeler said during the Jets press conference. "I really look forward to being the leader of this team… It's not just going to be us three, we have a great group of men in our room".
The 30-year-old Wheeler has spent the past six seasons with the Jets/Thrashers organization, putting up 330 points in 394 games with the franchise. Wheeler had a career-high 78 points last season, leading the Jets in scoring.
Blake Wheeler's captaincy is yet another reason for Jets fans to be excited about the upcoming NHL season. They host the Heritage Classic against the Edmonton Oilers, and get to see second overall pick Patrik Laine in action as Winnipeg looks to  contend for the postseason.
Let's take a look at the Alternate Captains. Dustin Byfuglien led Jets defenseman in scoring for yet another season, with 53 points in 81 games. The 31-year-old signed a five-year contract extension in February and has matured since being traded from Chicago in 2010.
Mark Scheifele was drafted 7th overall by the Winnipeg Jets in 2012 and has since the  blossomed into a budding superstar. Scheifele caught fire in the second half of last season, and is poised to enter the realm of elite players this upcoming campaign.
As you can see, there is much in store for the Winnipeg Jets fan base in 2016-17. GM Kevin Cheveldayoff still has to get RFA Jacob Trouba locked up, but that aside the roster looks set. Feel free to comment your thoughts on Wheeler's captaincy in the comment section!
This article originally appeared on