Winnipeg Jets and Jacob Trouba: Boston or bust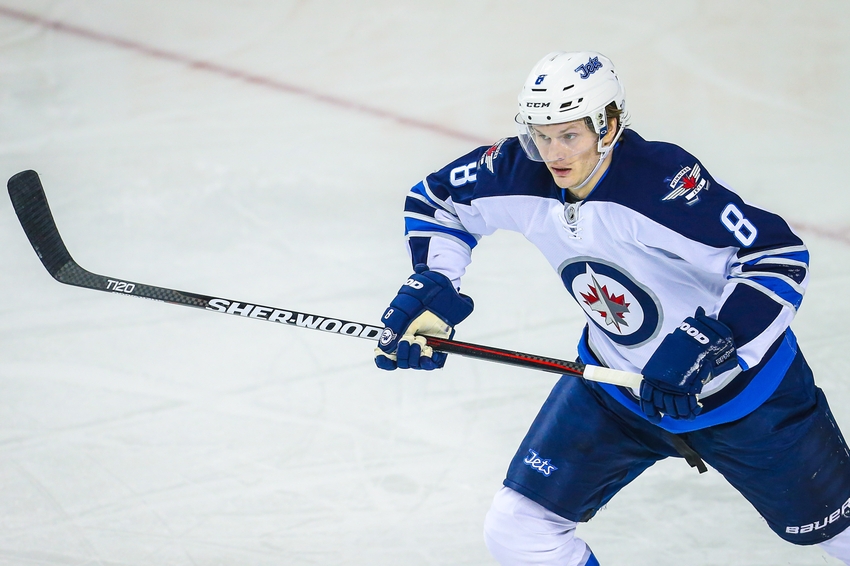 It's officially the start of November. Not something too many people bestow upon themselves as a huge accomplishment, but it's here. For Jacob Trouba, that's a different story. It's been almost six months since he's received a single penny, or earning from the Winnipeg Jets, and things aren't as easy as they should be. The one day of the year food is free all around North America has come and passed, but Trouba is too old to participate in Halloween trick-or-treating.
What else does November first represent? Oh yes, that's right, one month until Trouba's contract deadline. If he's not signed by the Winnipeg Jets before this day next month, he's ineligible to play the remainder of the season on any team. Same goes for if he's traded to another NHL club, and they can't reach a contract agreement with the stubborn 22-year old. That means a decision will finally be made on Jacob Trouba within 31 days, but that's not the exciting part. We need to know what that decision is.
Scenario 1: Re-Sign in Winnipeg
Jonathan Drouin got re-integrated into the Tampa Bay Lightning lineup after a similar altercation, and that has so far ended fine for both sides. The Winnipeg Jets are willing to offer the Trouba camp more money than most of his comparables, whether it be Rasmus Ristolainen, or Hampus Lindholm. If Trouba can get over the fact that Winnipeg may not be the nicest climate to live in, and he might not get top pairing right-handed minutes, than Jets GM Kevin Cheveldayoff will be all thrills letting the blue-chip back into the lineup for at least five years, and five million. For someone who's had an up-and-down start to their career, this offer seems fair.
Scenario 2: Trouba holds out of the season
This scenario would be ill-advised by everyone. Not only will Trouba miss an entire season of development, and most likely get thrown out of shape, but his stubbornness could become an unwanted specimen for any interested teams. To sit out an entire season just because of "an unfortunate playing situation" sounds a little weak to me. If Trouba wants a good reputation in this league, or even a reputation at all, he should avoid this scenario at all costs.
Scenario 3: Winnipeg Jets trade Trouba mid-month
Trade rumours of Jacob Trouba moving to the Boston Bruins is starting to make a little more structure, but the return could scare the top suitor away. Ryan Spooner has been a healthy scratch in Boston the last few nights, and could be the main return for Trouba. He's a future scoring top six forward. To go along with that, defensive prospect Brandon Carlo has been linked in trade rumours. Carlo was the Bruins second round pick back in 2015, and has played an under-the-radar type game in the NHL this season. He's a left-handed defenseman, so that also accounts as a perfect return for Winnipeg. Here's where the separation begins. Boston would almost be willing to give up that hefty load, but the Jets also want a first round pick in return. Boston won't be trading that pick for two reasons: first round picks have become more, and more rare over the years, to the point where trading for them is near impossible. Secondly, the Bruins are a team not quite aware of their destiny, as they could be a team from the outside-looking in at the end of the season, and certainly the Bruins don't want to be trading a potential lottery pick. If either side gives in, (this is probably going to be Winnipeg if anyone) then a trade has real weight to it.
Scenario 4: Jets sign, and trade Trouba
Part of the reason teams aren't interested in trading for him is that they don't quite know what to expect to come out of their wallet. If Winnipeg can sign Trouba to a contract that a suitor can afford, this would make it much easier to negotiate a trade. Player and team talk is restricted when a player isn't on that franchise, so many teams may be scared to sign Trouba if they believe he could be demanding upwards of $6 million a season.
Trades aren't easy to make, and while contracts aren't either, this situation will see Trouba signing in Winnipeg with days to go before the deadline. It's a little suspicious how Trouba "doesn't see a fit" in any Canadian markets, but they are some of Trouba's biggest admirers. It's also odd that Trouba feels his role in the Jets lineup isn't right, even though he's easily their third best card to play. Ultimately, Trouba doesn't like Winnipeg, but that might have to change.
This article originally appeared on