Wild are 'still very excited' about Kuemper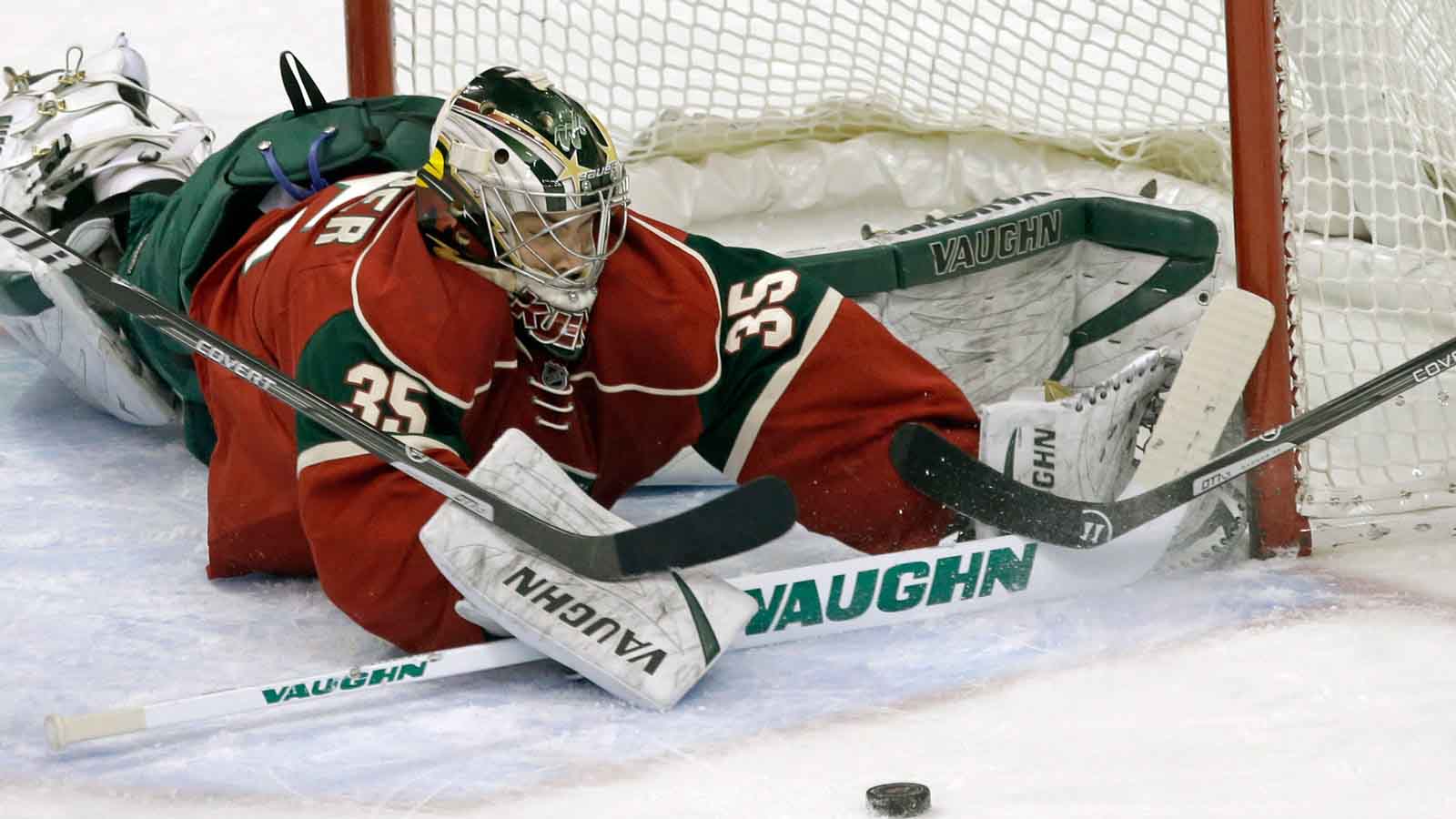 The Minnesota Wild made sure to lock up the goaltender who essentially saved their season, Devan Dubnyk, rewarding him with a six-year, $26 million contract this offseason.
But what does that mean for Darcy Kuemper, the 25-year-old goaltender who was supposed to take the reigns in the near future?
Kuemper, a 2009 Minnesota sixth-round pick, had a shaky season this year, finishing with just a .905 save percentage in 31 games.
Kuemper was at one point given the starting role, that is until Dubnyk arrived. Kuemper played in just five total games since Jan. 5.
But does the long-term signing of Dubnyk spell the doom of Kuemper? Not according to Wild GM Chuck Fletcher.
"Well we're still very excited about Darcy Kuemper," Fletcher said, via the Star Tribune. "He's a young man, and two seasons ago he had a tremendous year. Last year he was certainly more erratic. He started well and had a tough stretch in the middle of the year."
He hasn't been able to string together a complete season in the NHL, but he has been dominant in the AHL with the Iowa Wild. Kuemper has a career .926 save percentage in the AHL.
Kuemper is set to become a restricted free agent next season.
(h/t Pro Hockey Talk)
Photo Credit: Jim Mone