Which NHL teams play on NBCSN this week, starting December 13?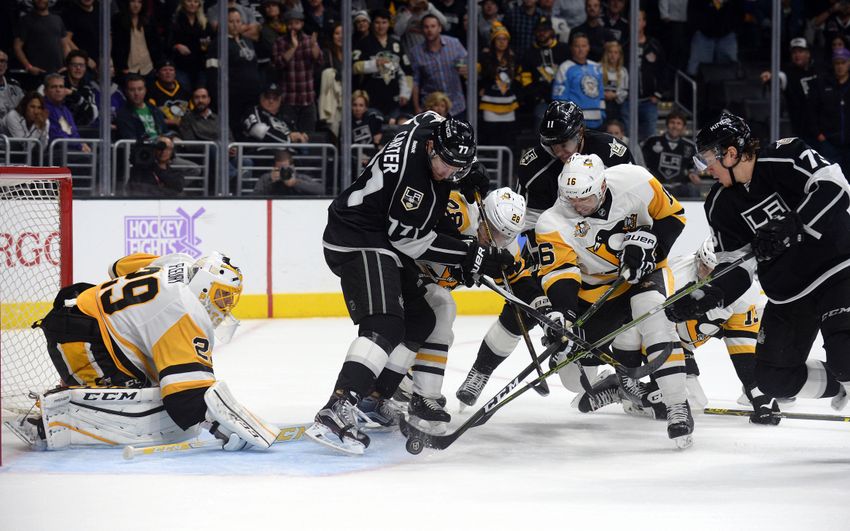 NBCSN will broadcast four NHL game this week starting on December 13. Who's playing in it?
After a week with just one NHL game broadcasted on NBCSN, there will be a plethora of them this week, starting on Dec. 13. Four games will be shown on the network this week, including one on Friday. One game will be shown on Tuesday while Wednesday will have two games. This is just the second time this season that a game will be shown on Friday.
The action starts on Dec. 13 when the Chicago Blackhawks travel to Madison Square Garden to do battle against the New York Rangers. This game starts at 7:00 p.m. ET. They are familiar with each other, as they also played against each other on Friday Dec. 9 when the Rangers topped the Blackhawks 1-0 in overtime. Each team leads their division as two Stanley Cup contenders will square off. Patrick Kane has been carrying the load with Jonathan Toews out for Chicago. Meanwhile, New York has gotten scoring from all over their lineup.
On Wednesday, the double header starts at 7:30 p.m. ET when the Boston Bruins visit the Pittsburgh Penguins in a black and gold affair. Entering the week, the Pens have won five straight games while the Bruins have lost two straight. However, both teams play on Monday, so that could change. Regardless, these two teams might not have much of a rivalry, but this should still be an excellent game on NBCSN's Rivalry Night.
The second end of the double header will see the red hot Philadelphia Flyers square off against the Colorado Avalanche. Philly has won nine straight games entering Dec. 12. Meanwhile, the Avalanche have lost seven of their last 10, including six in regulation. This game starts at 10:00 p.m. ET.
On Friday, the Penguins will get their second national game of the week when the Los Angeles Kings come to town for a 7:00 p.m. showdown. The Kings have won seven of their last 10 games and have at least one point in eight of those games.
This article originally appeared on