Which NHL teams play on NBCSN this week, October 31?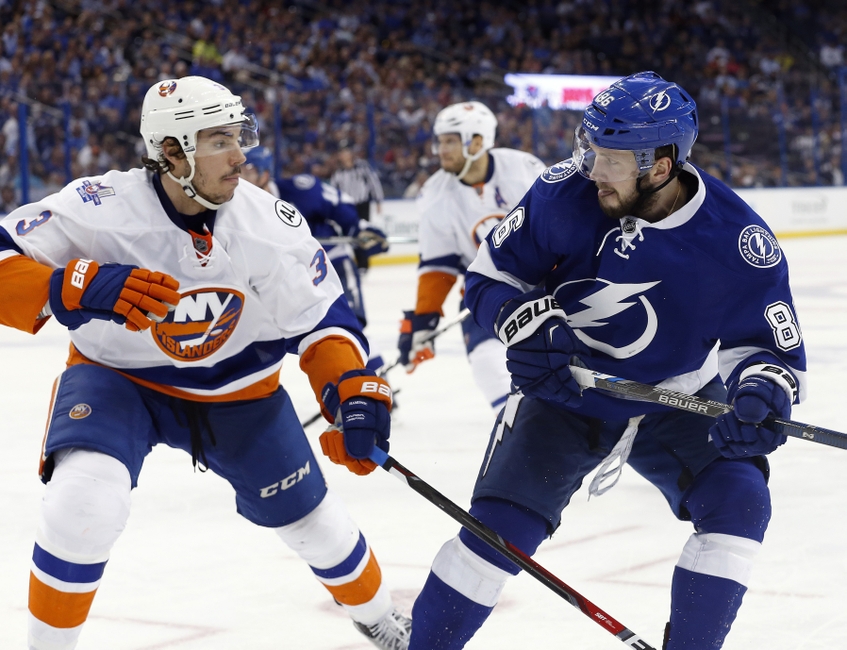 Which NHL teams will be shown on NBCSN this week beginning on Nov. 1? 
On NBCSN, there will be three NHL games shown, beginning on Tuesday Nov. 1. There will be two games on Tuesday, both aired nationally on television. The first game features a rematch of the Eastern Conference Semifinals series between the Tampa Bay Lightning and New York Islanders. Tampa Bay will travel to the Barclays Center to take on New York in their first meeting since their series. The Lightning will look to end a three game losing streak while the Islanders hope to build off a 5-1 win over the Toronto Maple Leafs. Game time is at 7:30 PM EST.
Tuesday's second game will feature the San Jose Sharks traveling to take on the Arizona Coyotes. The Coyotes have been quite disappointing this season and currently find themselves in last place. While the Sharks haven't had the most ideal start to their season, they seem to have righted their ship with a three game win streak. This game starts at 10:00 PM EST. Tuesday's games will feature an alternate broadcast crew while Wednesday's affair will most likely be the night Doc Emrick and Eddie Olczyk will do the commentary.
On Wednesday, Nov. 2, the Detroit Red Wings travel to Philly to take on the Philadelphia Flyers. After a dreadful start to the season, the Red Wings have righted their ship. With 12 points in 10 games, they are currently in second place in the Atlantic Division entering Oct. 31. Meanwhile, the Philadelphia Flyers' defense has been struggling mightily as of late, allowing 38 goals in 10 games. However, their offense has made up for it with 36 goals. The game begins at 8:00 PM EST.
More from FanSided
This article originally appeared on