Which NHL teams play on NBCSN this week, December 5th?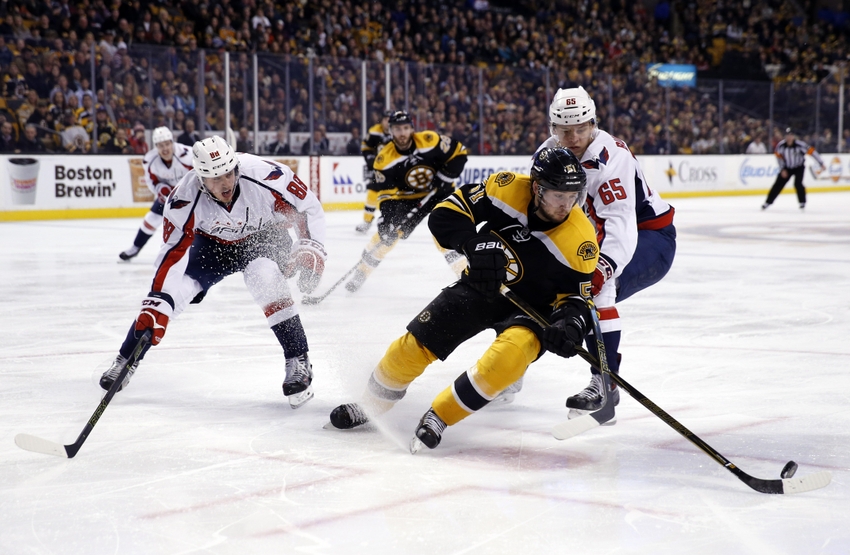 NBCSN will only have one NHL game broadcasted this week starting December 5. Who's playing in it?
Usually, NBCSN has at least two NHL games on national television every week. However, this time, there's just one hockey game on the station. Due to a poker special on Tuesday night, the only hockey game this week on NBCSN will be on Wednesday Dec. 5 when the Boston Bruins travel to the Verizon Center to take on the Washington Capitals. This game starts at 8:00 p.m. ET.
The Capitals and Bruins might not be true rivals, but they've still got a bit of a history. Most of their recent history stems from a 2011-12 Stanley Cup playoff series which saw Washington win in seven games. It was a very hard fought series. Since that series, Caps goaltender Braden Holtby has done very well against Boston and has been a bit of a thorn in their side.
Neither the Capitals nor the Bruins have been playing well as of late. Entering the week, Washington has a 4-4-2 record over their last 10 games. Though they are still in the playoffs, they currently have the second wild card spot. Washington does, however, have games in hand over other teams. Meanwhile, the Bruins are 5-4-1 over their last 10 games. Both teams are in action on Monday, so pending those results, the records will change.
Washington has an 8-4-0 record at home this season, though they get another home game on Monday against the Buffalo Sabres. Boston, on the other hand, is 8-5-1 on the road this season. They'll be facing the Florida Panthers at home on Monday.
The Bruins will be led by Brad Marchand and David Pastrnak. Both forwards have been responsible for a lot of their offense this season. Meanwhile, the surprisingly offensively anemic Capitals will be led by Alex Ovechkin and Nicklas Backstrom.
This article originally appeared on