What teams play on Hockey Night in Canada this week, December 17?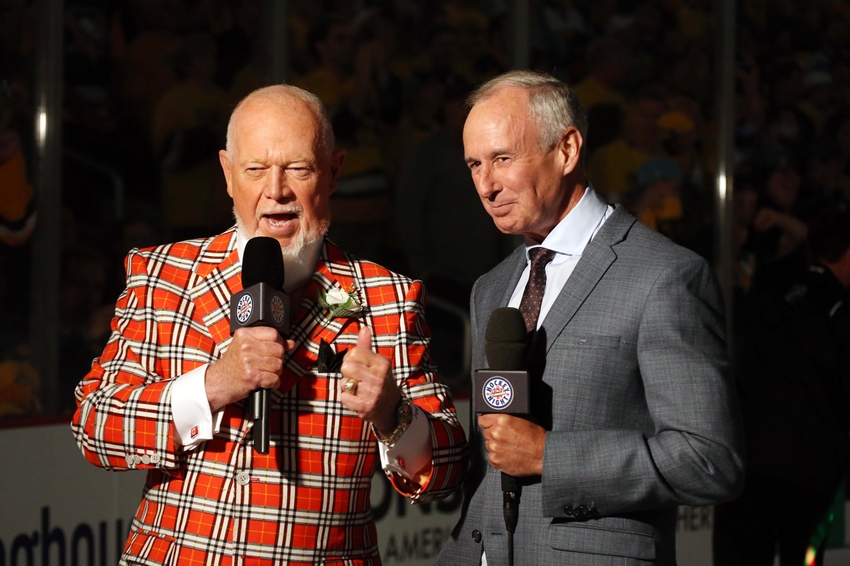 Which teams are playing on Hockey Night In Canada this Saturday, December 17? 
This week, Hockey Night In Canada will be held on Saturday, Dec. 17. There will be four games featured on the Saturday night broadcast. Of the eight hockey teams involved, four of them are from Canada. Coverage will start at 6:30 p.m. ET, with games officially starting at 7:00 p.m.
The night starts with a triple header of games starting at 7:00 p.m. In one game, the reigning Stanley Cup champion Pittsburgh Penguins travel to the Air Canada Centre to face the Toronto Maple Leafs. It will be a showdown between Sidney Crosby and 2016 first overall pick Auston Matthews. This game will be shown on CBC in Canada and ROOT in Pittsburgh.
Two of the best teams in the NHL will go at it when the Washington Capitals host the Montreal Canadiens on CITY and TVAS. This game also starts at 7:00 p.m. Carey Price of the Canadiens will likely face reigning Vezina Trophy winner Braden Holtby. This game features the two last goalies to win the Vezina.
The final 7:00 p.m. game features the Ottawa Senators hosting the New Jersey Devils. Both teams feature excellent goaltending, with Ottawa's Craig Anderson's impressive play proving to be one of the top storylines in the NHL and New Jersey's Cory Schneider carrying his team. This game will be shown on SportsNet 360. In the United States, it will be shown on MSG+.
Hockey Night In Canada will conclude with a 10:00 p.m. ET game featuring the Tampa Bay Lightning and the Edmonton Oilers. It will be shown on CBC and SportsNet 360 in Canada. This game features two teams who are entering the week slumping. While the Lightning have lost eight of their last 10 games, the Oilers have lost seven of their last 10, though Edmonton has only lost three of them in regulation.
This article originally appeared on