What teams play on Hockey Night in Canada this week?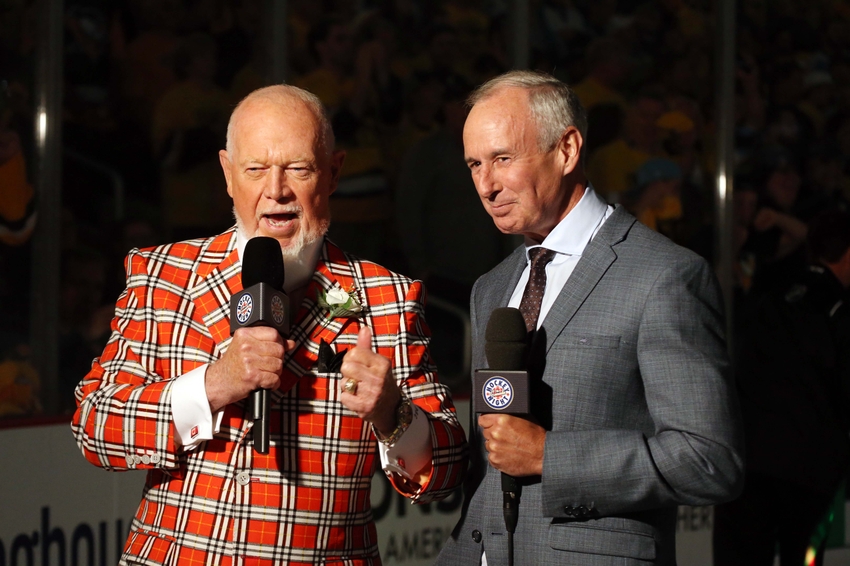 Which NHL teams will be featured on Hockey Night In Canada on November 5? 
On Nov. 5, there will be a full slate of NHL games on Hockey Night In Canada, as six of Canada's teams will be in action. Five games will be a part of the tradition with coverage beginning at 6:30 PM EST this week.
Saturday night will feature a quartet of games starting at 7:00 PM EST. The red-hot Montreal Canadiens will host the Philadelphia Flyers. Montreal has been led by new defenseman Shea Weber, who enters November with a power play goal in each of his last four games. Carey Price has been stellar and all cylinders are firing for the Canadiens right now. The Vancouver Canucks, losers of four straight entering Oct. 31, will travel to the Air Canada Centre to take on the Toronto Maple Leafs. Toronto has been led so far by rookies William Nylander and Auston Matthews. Meanwhile, the Canucks are led by Henrik Sedin and Brandon Sutter.
The Buffalo Sabres will travel to the Canadian Tire Centre to take on the Ottawa Senators. Buffalo has gotten significant contributions as of late from goaltender Robin Lehner and new forward Kyle Okposo. On the other side of the ice, the Senators are led by defenseman Erik Karlsson and center Kyle Turris. Ryan Dzingel has been a pleasant surprise for the team. The Edmonton Oilers travel to Barclays Center to take on the New York Islanders. A huge storyline will be Connor McDavid squaring off against John Tavares. Edmonton will look to continue their hot start while the Islanders will hope to give their home crowd something to cheer about.
At 10:00 PM EST, the Calgary Flames will take on the Los Angeles Kings at Staples Center. The Flames have been led by Johnny Gaudreau, Sam Bennett, Troy Brouwer, and Dougie Hamilton so far this season. Meanwhile, the Kings have been led by captain Anze Kopitar and defenseman Alec Martinez. Peter Budaj has been a pleasant surprise while replacing Jonathan Quick.
This article originally appeared on