Great One backs Sid the Kid after lackluster playoff performance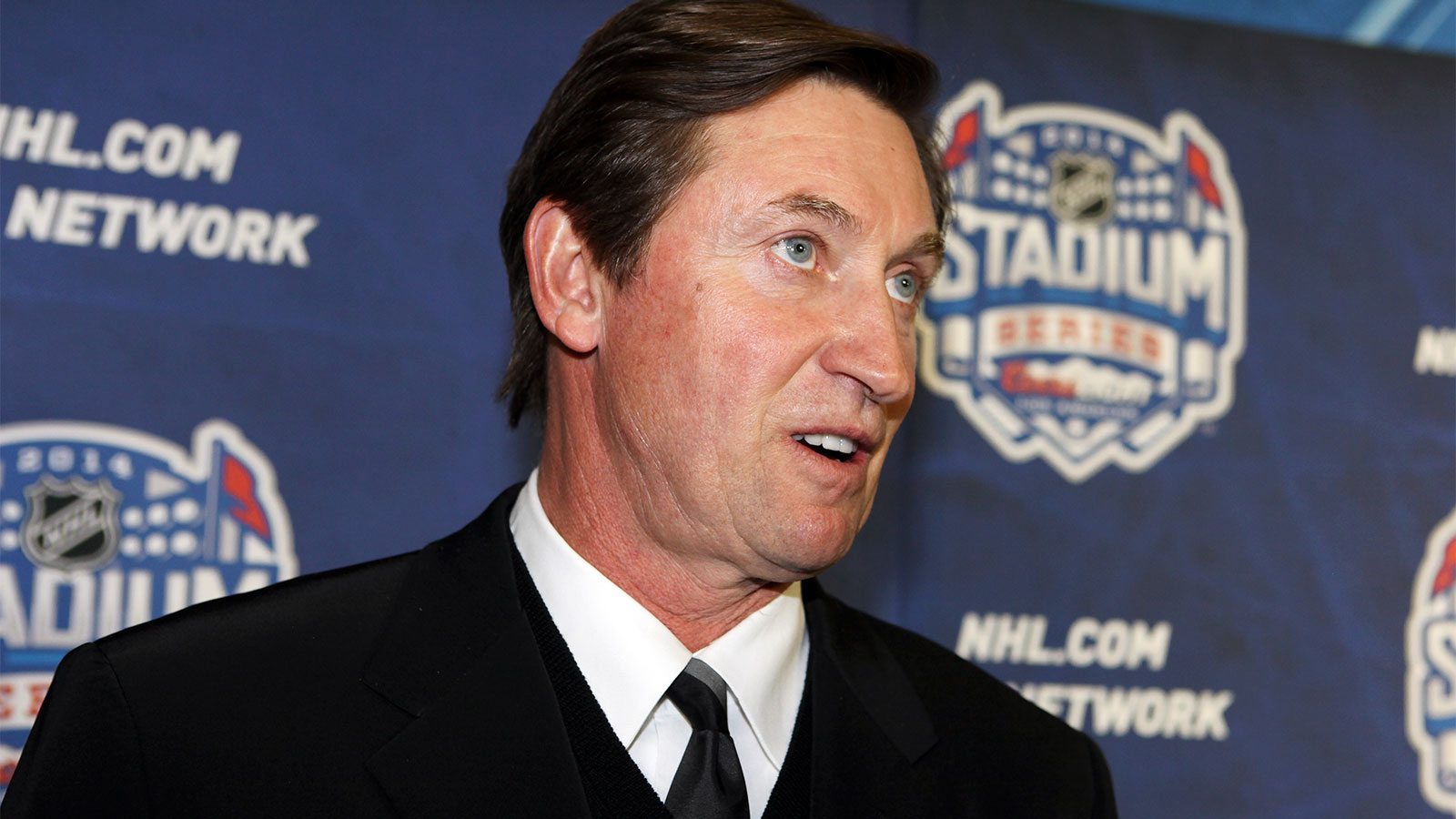 When things don't go your way, it's nice to know somebody has your back.
When you're a hockey player, it's especially nice when that support's coming from Wayne Gretzky.
The Great One gave Pittsburgh Penguins forward Sidney Crosby a vote of confidence on Tuesday while talking with cbc.ca. His comments come nearly a month after the Penguins were bounced from the Stanley Cup playoffs, relinquishing a 3-1 series lead — and a ticket to the Eastern Conference finals — to the New York Rangers.
Crosby had trouble finding the back of the net throughout the postseason, recording just one goal to go along with his eight assists. His struggles were a well-documented storyline of the Pens' failed Cup journey.
"That's part of being the go-to guy," Gretzky told the CBC. "You get to hold your hands out and accept the flowers when you are successful and you'd better be able to stand there and take the heat when things aren't going your way."
Did a hockey overload factor into Sid the Kid underachieving? Gretzky seems to think so:
"Sidney has played a lot of hockey over the past four years, maybe more emotional hockey than any player in the history of the National Hockey League," he said. "He has been in the Stanley Cup Final … the Stanley Cup playoffs … maybe the biggest game in Canadian international hockey; an overtime game (vs. the United States in the gold medal game in Vancouver) and he scored the winner.
"He went to Russia, the first time we sent our best players to Russia since 1972. And to play the way Canada did, at the level it did, it's tough.
"It's mentally draining. I think it's more mentally draining than it is physically draining because these guys are in such great shape.
"He'll be fine. A couple of months off and he'll bounce back."
For what it's worth, Crosby's goal scoring did drop following the Olympic break. In the final 22 games of the regular season, he scored .36 goals per game, a drop from the .48 rate he touted prior to competing in Sochi.
While he didn't impress too many with his offensive contribution during the playoffs, Crosby did seem to draw some respect from Gretzky.
"I was really proud that he stood up and said he didn't play great and he wasn't hurt," Gretzky told the CBC. "I'm kind of tired to listening to players at the end of the playoffs making excuses that they weren't physically at 100 per cent because nobody is."
(h/t: Reddit for the heads up on the story)