Wayne Gretzky Returns to NHL as Ambassador of Centennial Celebration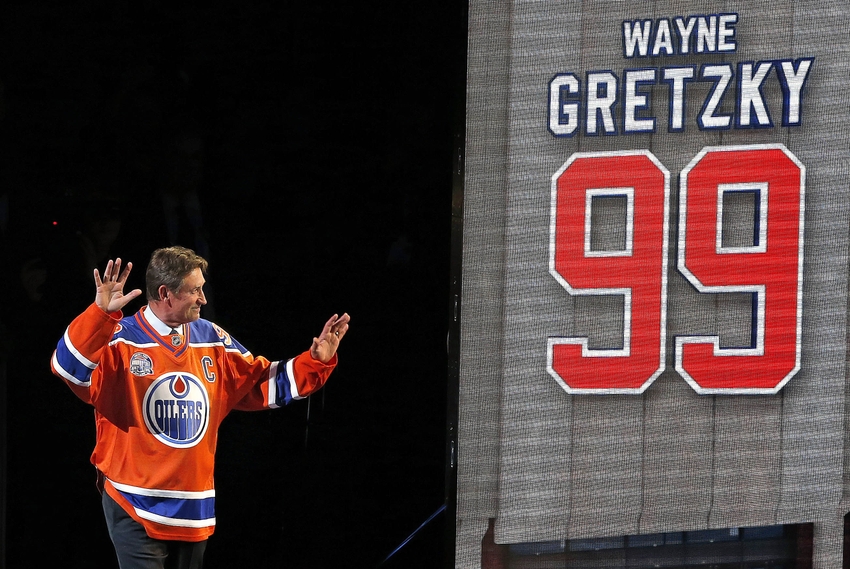 Wayne Gretzky Has Returned to the NHL as the Official Ambassador of Centennial Celebration
Hockey fans received a great surprise on Tuesday as the "Great One' Wayne Gretzky will be returning to the NHL years after he had a falling out with the league. Gretzky's return to the league does have a purpose though.
The National Hockey League was founded on November 26, 1917. And almost ninety-nine years later, commissioner Gary Bettman was in Toronto to announce that Wayne Gretzky, essentially the league's greatest player ever, would be the official ambassador of its centennial celebration.
The reason Gretzky and the NHL had a falling out period was an issue that occurred during the Phoenix Coyotes' bankruptcy proceedings in 2009 (In 2013, he was reportedly paid around $8 million in a settlement.). This return by Gretzky is the first time since then that he will represent the league in an official capacity.
"It's a tremendous honor," Gretzky said in a statement. "I've said this a million times that everything I have in my life is because of hockey and because of the National Hockey League. I happen to think it's the greatest game in the world. It was kind to me my whole life. The game just gets better every year, so for me to be involved in just trying to help promote and sell our sport even more it's a great thrill for me and an honor to be part of it."
Watch the following video to see what the NHL has in store for 2017, starting on Jan. 1 with the Centennial Classic at BMO Field between the Maple Leafs and Red Wings:
In 2017, we proudly celebrate 100 incredible years of the NHL. Here are all the highlights planned for our Centennial Celebration. #NHL100 pic.twitter.com/3MimbZl3In

— #WCH2016 (@NHL) September 27, 2016
Bringing In Wayne Gretzky A Big Win For NHL
With Gretzky back in the fold, the league will now have the star power it needs to help drive the sport forward and to really celebrate the Centennial the correct way.
Having one of the greatest of all-time leading the leagues anniversary is a big plus to Gary Bettman and the rest of the NHL. A lot of players and coaches around the league still hold an incredible amount of respect for Gretzky and will follow his lead when it comes to promoting the centennial celebration.
This article originally appeared on