Washington Capitals Four on Four – Successful Weekend Edition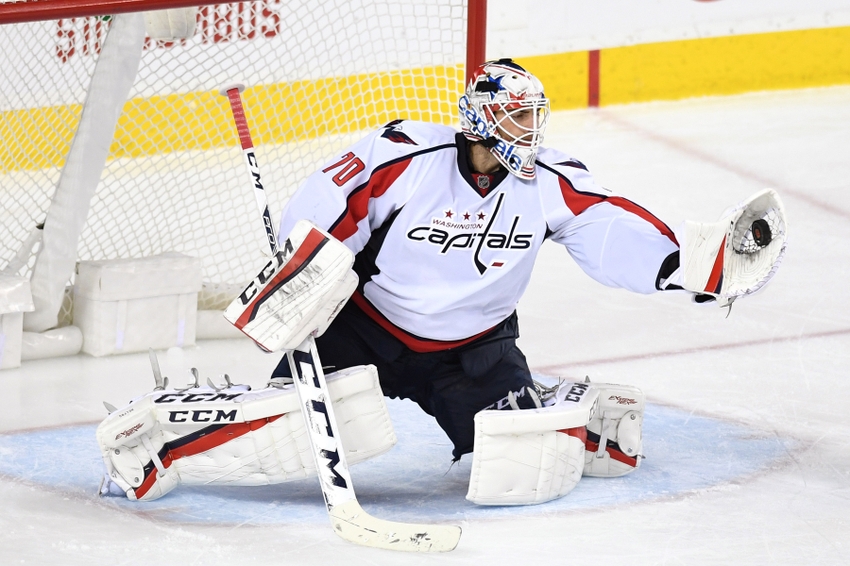 The Washington Capitals had a very productive weekend winning back to back games on the road in Vancouver and Calgary. Here are 4 takeaways from this past weekend's games that could be the recipe for season long success.
1) Special teams. The power play FINALLY awoke and did the things needed when looking for long term success. Zone entries were clean, puck movement brisk, and the goals (both by Marcus Johansson) were on a rebound and a deflection. If OV can turn his famous left wing shot into more passes and assists this power play can quickly climb up the rankings. The Penalty kill was also significantly better, going a perfect 5/5 over the weekend. Winning draws, getting to loose pucks first, and taking easy clears were key. Gruby and Holtby also benefited from good sight lines and the defense not letting too many easy second chances.
More from Stars and Sticks
2) Second periods. Although the Caps did not "win" either second period over the weekend, they didn't take any steps backwards as had been the trend early on this season. The caps had yielded 6 2nd period goals in their previous three games prior to this weekend. They also did not get into any major penalty trouble or experience the second period lulls that had become an early sore point this young season.
3) Goaltending. After a couple of soft goals and less than steller performances against the Rangers and Oilers, Braden Holtby was solid against Calgary, his only goal against the result of Nate Schmidt getting horse collar tackled without a penalty being called. Philipp Grubauer was steady the night before against the Canucks, stopping some odd man rushes and point blank chances. If the goaltending stays consistent, the caps should continue to enjoy success going forward.
4) Secondary Scoring. Welcome to the score sheet Tom Wilson, Brett Connolly, and Karl Alzner (empty netters count just as much.) And of course kudos the hero of the weekend Marcus Johansson netting 4 goals. Alex Ovechkin is still the face of the franchise and no doubt will pace the goal scoring this year. However, the Caps simply cannot rely just on him or the first line to be successful, now and come April.
This article originally appeared on