Washington Capitals Defeat Flames Thanks to Marcus Johansson's Two Goals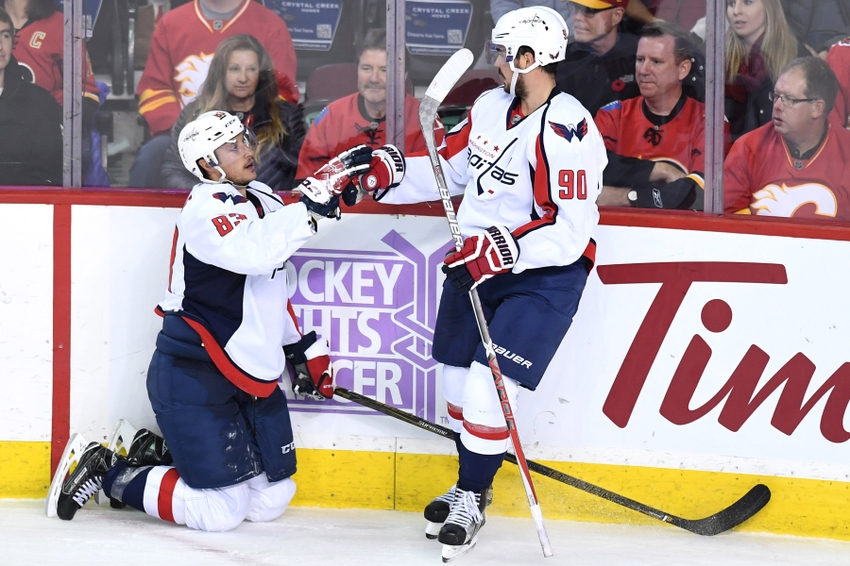 The Washington Capitals won their second in a row by topping the Calgary Flames 3-1, thanks to Marcus Johansson's and Brett Connolly's first period goals. The Caps would later seal the deal late in the third with an empty net goal from Johansson to leave Calgary victorious.

3

1
The Washington Capitals capped off their doubleheader by claiming victory against the Calgary Flames, with a score of 3-1. Things got started with a goal from Brett Connolly, which was his first on the season. Later on, the Capitals would go on the power play and go up 2-0 thanks to a Marcus Johansson goal that was assisted by Alex Ovechkin and Nicklas Backstrom. Calgary would get one back later in the first with a goal from Mikael Backlund. That score would hold for most of the game until the very end, when Johansson would tally an empty netter. That helped to confirm the Capitals victory over a struggling Flames team.
More from Stars and Sticks
So, without further ado, I will list the three things from this game that stood out to me the most.
One: Fourth line scoring. The Caps were able to get on the board early thanks to Brett Connolly and assists from Zach Sanford and Jay Beagle. The Capitals acquired Connolly over the offseason to add depth to their fourth line, which was a lacking part of their team last season. Hopefully, it's a sign of good things to come for the Caps this season.
Two: Special teams getting better. For the second straight game, the Washington Capitals netted a power play goal. That was something that the Caps sorely missed in previous games before. Also, the Capitals once again did well on the penalty kill, killing off both of Calgary's man advantages. The Capitals are still technically in the bottom half in both categories as of now, but if they can keep this up, those numbers will get better.
Three: Marcus Johansson shines once again. The one weird theme that's been in most Caps games so far is that there's been a player with two goals. Tonight, Johansson scored two goals just like he did the night before. So far, Johansson is at five goals and four assists on the season. If this is an indicator of things to come, then Mojo is on pace for a really good season.
The Washington Capitals will finish their road trip in Winnipeg where they will take on the Jets, who are 4-5-0 on the season.
This article originally appeared on