Vancouver Canucks vs Detroit Red Wings 2016: Live Stream, TV info & Game Odds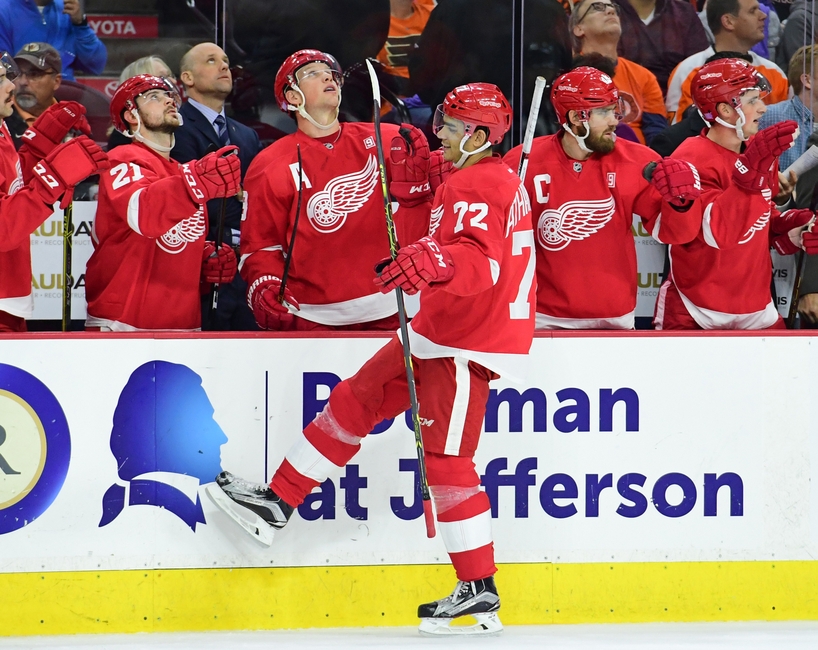 The Vancouver Canucks will take on the Detroit Red Wings this evening from Joe Louis Arena.
Heading into tonight's game, the Vancouver Canucks and Detroit Red Wings have not been playing good hockey. In fact, they both have played some of the worst hockey in the entire NHL over the past 10 days, however, the good news for both teams is that one of them should earn a win this evening.
While both teams head into tonight's match-up winning their last game, the previous week has been nothing to write home about for either squad.
According to a CBS Sports report, the Canucks snapped a nine game losing streak before defeating the New York Rangers 5-3 on Tuesday night. Add to that the Canucks are 1-5-1 on the road and have given up almost twice as many goals as they have scored so far on the season, winning at The Joe tonight may be a tall order.
The Red Wings defeated the Philadelphia Flyers 3-2 in an overtime shootout on Tuesday. Like Vancouver, they are trying to only think about their last performance and not the previous week.
Detroit was riding a five game losing streak before defeating Philadelphia Tuesday night.
Red Wings coach Jeff Blashill was pleased with his team's performance against the Flyers Wednesday night. In fact he called the win the team's most complete game in a long time.
"As we went into overtime I thought it was important for us to get two points just because I thought we played a pretty good game," he said. "We played some games where it's kind of gone the other way, so it was good for us to get two points here."
The win was Detroit's first in Philadelphia since 1997, ending an ugly 0-11-1 run.
Las Vegas odds makers have the Red Wings listed as the favorite in tonight's game at -200, with the over/under total goals set at 5.
Tonight's game will air live on FOX Sports Detroit starting at 7:30 p.m. The game will also be available for fans via live stream through FOXSportsGo.com To catch all of the action on your phone, tablet or other device, all you need to do is download the FOX Sports Go app and you are good to go!
This article originally appeared on