Vancouver Canucks vs. Chicago Blackhawks: TV, Radio, News, Predictions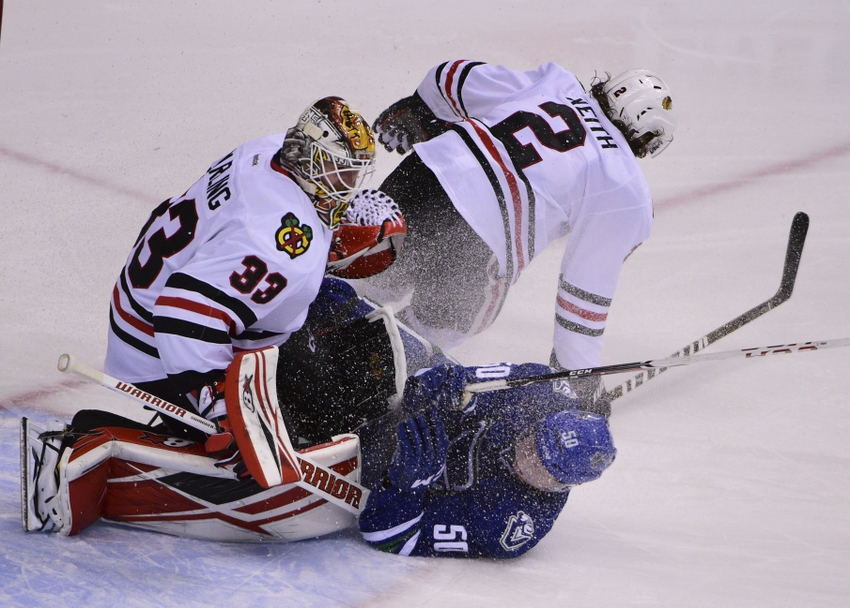 The Vancouver Canucks are coming off of an overtime victory against the Arizona Coyotes. Can they repeat their success against the Chicago Blackhawks?
You think the Vancouver Canucks are a bad team. To be fair, they probably are. But, we have to give them credit where credit is due: they often do the unexpected.
Like, when they start into the season with a relatively long unbeaten streak. Or, when they end the Montreal Canadiens' nine-game winning streak while being as bad as they are this year. Or, perhaps they'll just beat the Chicago Blackhawks tonight.
Chicago currently sits in first in the Central Division, tied with the New York Rangers for second in the league. They are also just two points away from tying Montreal, the NHL's top team.
Want your voice heard? Join the The Canuck Way team!
If they don't like the pressure of being first in the league, they might give the Canucks a win. But we know the Blackhawks love nothing more than winning, and they will probably do everything to prove their Stanley Cup window is still open.
That doesn't make things easier for the Canucks, but it takes us back to the important fact that Vancouver likes to do the unexpected. Just wait and see.
Here is everything you need to know for tonight's match-up.


Chicago Blackhawks @ Vancouver Canucks – 7 PM PT

Rogers Arena — Vancouver, BC
TV: CBC, SN, CSN-CH
Radio: TSN1040
Online Streaming: Rogers NHL GameCentre LIVE, NHL.TV
Canucks Record: 7-10-1 (5th in Pacific Division)
Blackhawks Record: 12-4-2 (1st in Central Division)
Gameday Notes:
Ben Hutton is still a Canuck. Evander Kane is not and probably won't be anytime soon. That's all we need tonight.
Predictions
Gerald Morton:

2

4
"Bolstered by a fanbase so upset that Ben Hutton might be traded for Kane the Vancouver Canucks are willed to victory over a different Kane entirely. Of course the Canucks should lose, but this is what bad, but not awful, teams do. They give their fanbase unrealistic hope. See also: the winning streak to start the season."
Janik Beichler:

3

4
"The Blackhawks will score the go-ahead goal. And they will score another. And another. But these are the comeback Canucks, remember? Easy win, 4-3 in OT."
Sure, a Canucks win is in no way realistic. But we are FanSided — we are all fans. And we always hope for the best.
This article originally appeared on