Vancouver Canucks Struggling To Find Answers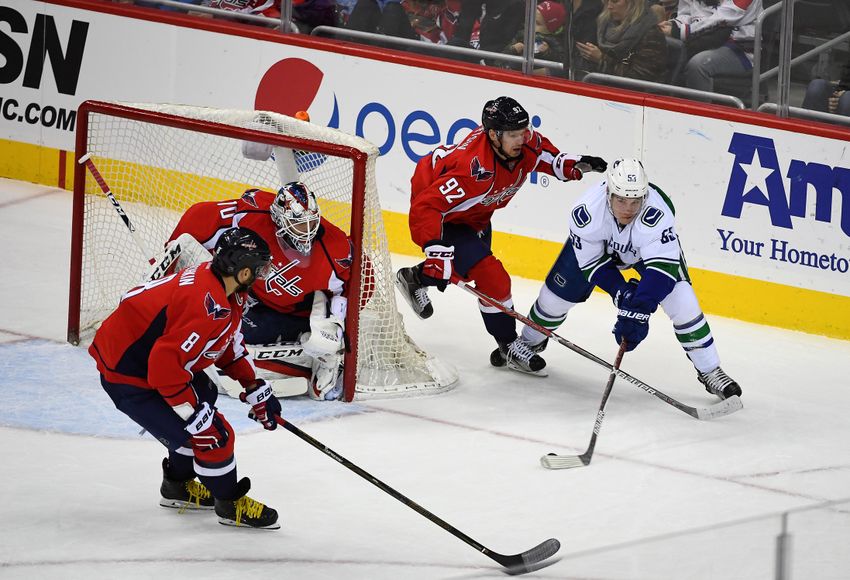 The Vancouver Canucks entered New Jersey on Tuesday having won three of their past four. But a lackluster road trip suggests this team isn't going to turn it a round any time soon
Well, things are only getting more interesting with the Vancouver Canucks.
After a 4-0-0 start to the season, they proceeded to lose nine games in a row, suggesting the dark days we all expected to come were, in fact, coming. The Canucks have since gone 8-7-1 and haven't shown that they're capable of going on another hot streak.
The Canucks played arguably their worst game of the season on Tuesday when the Devils beat them, 3-2. After a convincing 5-1 win against the Tampa Bay Lightning on Thursday, they lost 4-2 to the Florida Panthers on Saturday and 3-0 on Sunday.
Injuries to Alexander Edler, Chris Tanev and Jannik Hansen (who just returned) aren't helping. But do you really think that they alone would score goals and protect an inconsistent defence from giving up goals? That'd be asking for too much.
The point is, the Canucks are struggling to show how who they really are. A lot of fans seem willing to accept that they're destined to pick in the top-five again. The front office remains convinced they can compete for the playoffs, hence the refusal to tear it down and restart.
For what it's worth, the Canucks were 11-11-8 by Dec. 11 a year ago and they finished second-last in the Western Conference. On Dec. 11, 2013 –during  the sadly memorable John Tortorella-led season — the Canucks were 18-10-5, only to unravel and miss the playoffs altogether with a 36-35-11 record.
So you don't really know what you have from the Canucks here. Their leading scorer is Daniel Sedin with nine goals and 19 points. He's unlikely to reach 60 points at that pace. He had 61 last season as the team's leading scorer.
Right now, the Western Conference is filled with juggernauts, and for the first time in years, it's wide open. The Chicago Blackhawks, St. Louis Blues, Anaheim Ducks, San Jose Sharks and Los Angeles Kings are your usual Stanley Cup contenders.
But the Edmonton Oilers, Minnesota Wild and Calgary Flames have shown incredible improvement. The Winnipeg Jets, Nashville Predators and Dallas Stars have been surprise disappointments, but the talent pool on each squad suggests they're capable of turning it around any time.
For the Canucks, it's different. Loui Eriksson isn't clicking, Bo Horvat isn't scoring like a first liner and two 36-year-olds are carrying the offense. Yet, the Canucks haven't been on the sinking ship yet.
At this point, it's anybody's guess right now where the Vancouver Canucks go in 2016-17.
This article originally appeared on