Ryan Miller misses Canucks bus … on purpose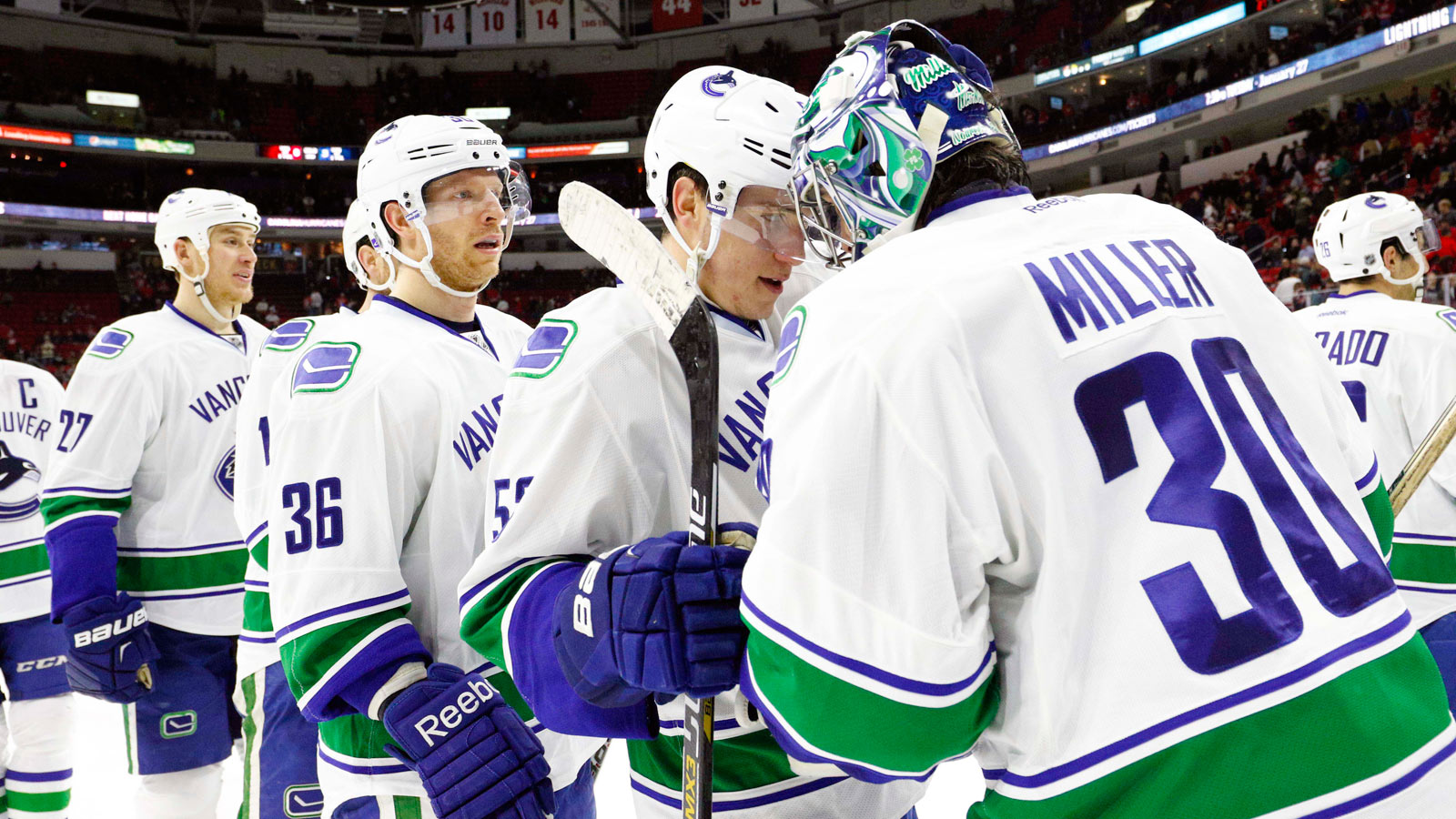 You know an athlete is a good guy when he does what Ryan Miller did this past weekend: miss the team bus in order to sign more autographs.
The Canucks' netminder had a lengthy line of autograph hopefuls left when the Canucks' bus was set to ship out, so Miller sacrificed his ride home in order to send more people home happy. The gesture was extra kind considering the Canucks were in unfamiliar territory in Prince George, British Columbia to open their 2015 training camp. That means fans who don't often get to see the Canucks in person had an extra chance to get an autograph from Miller.
There was no word on how Miller eventually found his way home, but there was a child in the video with a scooter. Perhaps Miller borrowed the toy for both transportation and an extra leg workout.
. @RyanMiller3039 just missed the #Canucks bus…purposely. He's signing until everyone has an autograph. pic.twitter.com/Vl0pwMbwzB

— Vancouver Canucks (@VanCanucks) September 19, 2015
MORE NEWS:
Want stories delivered to you? Sign up for our NHL newsletters.