Vancouver Canucks Rumors: Ryan Miller to LA Kings a Topic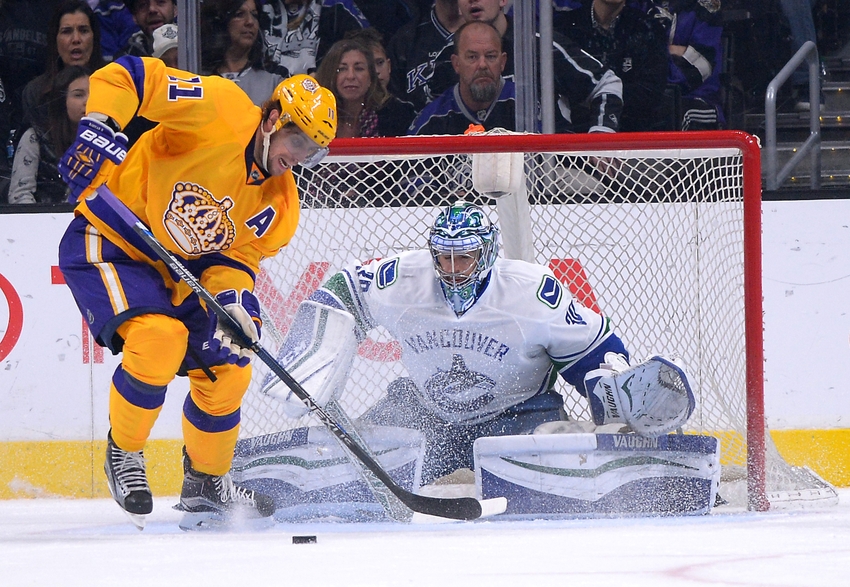 The Vancouver Canucks are likely to start Jacob Markstrom in tonight's game against the Buffalo Sabres, but it is Ryan Miller's name that is making waves around the league.
If there is one thing the Vancouver Canucks have experience in, it is goaltender controversies. Luckily, their last one was fixed by trading Eddie Lack to the Carolina Hurricanes. Vancouverites are finally happy with what the Canucks have — and then this.
Canucks starter Ryan Miller is currently injured, but he became the topic of trade talks revolving around the Los Angeles Kings' goalie situation. Their starter, Jonathan Quick, is injured as well. Unlike Miller, who should return soon, Quick is expected to be out for at least three months.
TSN's James Duthie thinks Miller could fix the Kings' problems, as the two-time Stanley Cup Champions are 0-3 and need some change quickly. "Yeah, I think it would make a ton of sense, he'd probably want to go there", said Duthie.
Why would Miller want to join a division rival? Because he is now 36 years old and, despite the Canucks' 3-0 start into the season, the Kings likely have a better chance of winning the Stanley Cup. Fair enough.
"In LA, it's not like they're going to throw in the towel and rebuild," Duthie continued. "They still feel they have a window here.
"Unless they do something like that, they're going to be one of the first teams you say are done."
While this may sound a little dramatic, the 2015-16 Montreal Canadiens showed what impact a long-term injury to the elite starting goalie can have. Even a somewhat inconsistent Miller could help.
"You can't lose a guy like Quick and stay in the race. They're 0-3 right now and in a tailspin, so that would make a lot of sense."
Of course, all that is entirely from the Kings' point of view. What's in it for the Canucks?
In an attempt to rebuild on the fly, the Canucks need draft picks and prospects, there is no doubt about it. But giving Miller away in Week 2 of the season would be a bad call.
Despite Jacob Markstrom's emergence as a solid NHL goalie, the Canucks cannot afford to lose Miller. Miller is still the starter, and he is the kind of veteran you want between the pipes when things aren't going well.
In addition, losing Miller would screw with the long-term goalie plan. Miller now, Markstrom next, Thatcher Demko for the future, and Michael Garteig as a backup if he works out. It's the perfect plan, at least for now.
If Miller left, the Canucks would have to promote Richard Bachman to full-time NHL backup. That would thrust Thatcher Demko right into the starting position with the AHL Utica Comets. In case of an injury to Markstrom, the Canucks would be left with Bachman to start and Demko backing up.
From a Kings perspective, this move may make sense. For the Canucks, it probably would if this was the trade deadline and the Canucks were far away from reaching the playoffs.
But right now? No, thanks.
This article originally appeared on