Vancouver Canucks Rumor: PTO for Lauri Korpikoski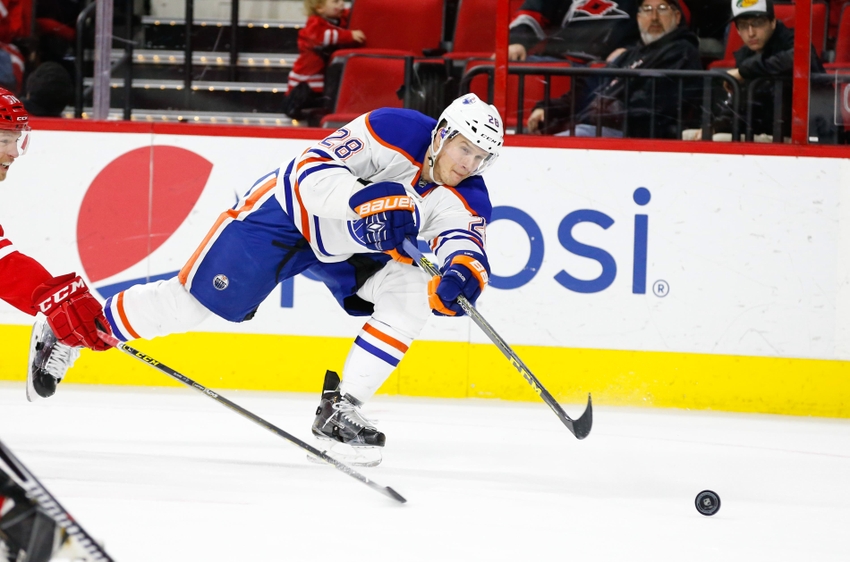 In search of second-line help, the Vancouver Canucks are reported to have offered forward Lauri Korpikoski a professional tryout deal.
The Vancouver Canucks want support for second-line left winger Sven Baertschi. However, it seemed like Jiri Hudler, now with the Dallas Stars, was the last real option they had to fill that hole. According to NEWS 1130 Sports, the Canucks have reached out to Finnish winger Lauri Korpikoski for a professional tryout deal (PTO), but the reason for that must be a different one.
Been told the #Canucks are 1 of the teams that have offered Lauri Korpikoski a PTO. Korpikoski is playing in the world cup of hockey.

— NEWS 1130 Sports (@NEWS1130Sports) September 6, 2016
Korpikoski spent the 2015-16 season with the Edmonton Oilers, recording 10 goals and 22 points in 72 games. On the Canucks, he could get a chance to fill a bottom-six role, but would probably have nothing to do with Baertschi's spot on the second line.
There once was a time when Korpikoski was a solid NHL player who could have gotten second-line minutes, but those times are long gone. If the Canucks really want to bring him in, it is likely to spark some extra competition in the bottom six.
As of today, the Canucks have a long list of players competing for bottom-nine spots: Markus Granlund, Jake Virtanen, Alex Burrows, Emerson Etem, Derek Dorsett, Brendan Gaunce, Alex Grenier, Mike Zalewski, Jayson Megna, Michael Chaput and Anton Rodin. In addition to those 11 players, Brandon Sutter, Bo Horvat, Jannik Hansen and Baertschi have spots guaranteed. So, the Canucks currently have 15 players fighting for just nine spots. Plus, perhaps, Korpikoski.
Before that could happen, Korpikoski will represent Team Finland at the World Cup of Hockey this month. Since the Canucks' training camp is set to be held from September 22 to 26, with the WCH taking place in Toronto from September 17 to October 1, Korpikoski could miss the majority of Canucks camp.
The final game of the group stage will be played on September 22; if Finland makes the semifinals, they will play again on September 24 or 25. Therefore, Korpikoski might only join the team for the preseason games.
As to the likelihood of this report being true, NEWS 1130 Sports is usually a reliable source that was able to break some news in the past. However, they also reported the Canucks had signed Hudler multiple times, so there are no guarantees.
Even if the report is true, there are probably several other teams that offered Korpikoski a PTO, and there are no guarantees that he will join the Vancouver Canucks.
If he does, be sure to keep an eye on Team Finland during the World Cup of Hockey.
More from The Canuck Way
This article originally appeared on