Vancouver Canucks: Indifference about World Cup of Hockey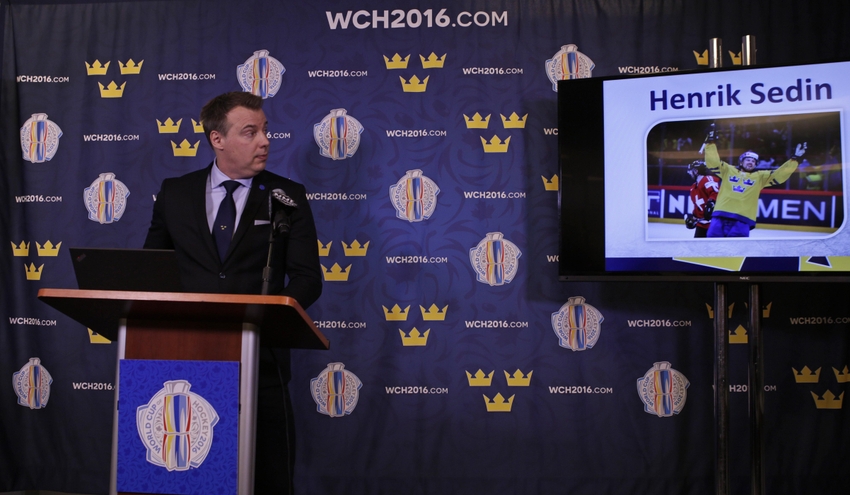 Before the Vancouver Canucks officially kick off the 2016-17 NHL season, six of their players will play in the World Cup of Hockey.
There is no greater honour than wearing your national team's jersey to represent your country at an international tournament — that goes for any sport. But for some reason, it seems like the NHL's reincarnation of the World Cup of Hockey is an exception. We are just 17 days away from opening night and six Vancouver Canucks were named to their respective countries' rosters (well, kind of). Yet nobody seems to feel the excitement that would be in the air during the Olympic Winter Games.
It all starts with the teams. Luca Sbisa and Jannik Hansen are Swiss and Danish, respectively, but will dress up at the World Cup of Hockey for the same team. Team Europe is a cool idea to get the continent's "best of the rest" to the tournament instead of adding a weaker team like Germany. It's interesting for the fans. But Sbisa and Hansen, as well as all others on that team, aren't representing their country — so it would only be natural for them to not care at all.
Instead of wearing a red jersey with a white cross on it, Sbisa will wear a navy and turquoise (or something like that) jersey with a weird combination of a hockey stick and the letter 'E'. As Team Europe's official Twitter account pointed out how Sbisa was born in Italy and raised in Switzerland, making him "the perfect fit for Team Europe." That's right, but wearing neither Italian nor Swiss colours, no one could blame Sbisa if he didn't care as much about the WCH as he cares about Team Switzerland at the Olympics or the IIHF World Championship.
Now, I obviously can't generalise anything here. A star player like Anze Kopitar might be excited to take part in a tournament like that, playing with a more competitive team than his native Slovenia.
However, as a German, I couldn't care less about Team Europe. I have no connection to this team whatsoever, and I really can't see myself cheering for them come September. That is despite the fact that Germany has six players on Team Europe, more than any other country.
That being said, we would imagine the other players being more excited. After all, Canadian players regularly state that donning the Maple Leaf in an international tournament is the greatest honour.
More from TCW: NHL Projections for Top 10 Prospects
But that doesn't seem to hold true for everyone.
Forwards Henrik Sedin, Daniel Sedin and Loui Eriksson, and goaltender Jacob Markstrom were all named to Team Sweden. While there are several players who decide not to represent their country at World Championships, the Canucks' Swedes always seemed to be proud to do so. All four have appeared in games for Team Sweden multiple times.
But something seems to be different this time around.
asked #Canucks Henrik about excitement level for the World Cup.
(long pause) the buildup hasn't been great so far…even from the players

— Jeff Paterson (@patersonjeff) August 31, 2016
Canucks captain Henrik Sedin has represented Team Sweden in 69 games at the Olympics, World Championships and World Juniors. Had it not been for an injury that kept him out of the 2014 Olympics in Sochi, the number would be even higher.
However, as per Jeff Paterson, Henrik doesn't seem excited for the upcoming World Cup of Hockey. Which seems to be the theme for this tournament.
From what I have heard from hockey fans in both Canada and Europe, people are excited to get NHL hockey back a month early. But nobody really cares about the tournament itself.
Once it kicks off, sure, you start cheering for your country (if it's even allowed to play in the tournament).
But do you really care?
This article originally appeared on