Henrik Sedin: Canucks have taken a step back only 'on paper'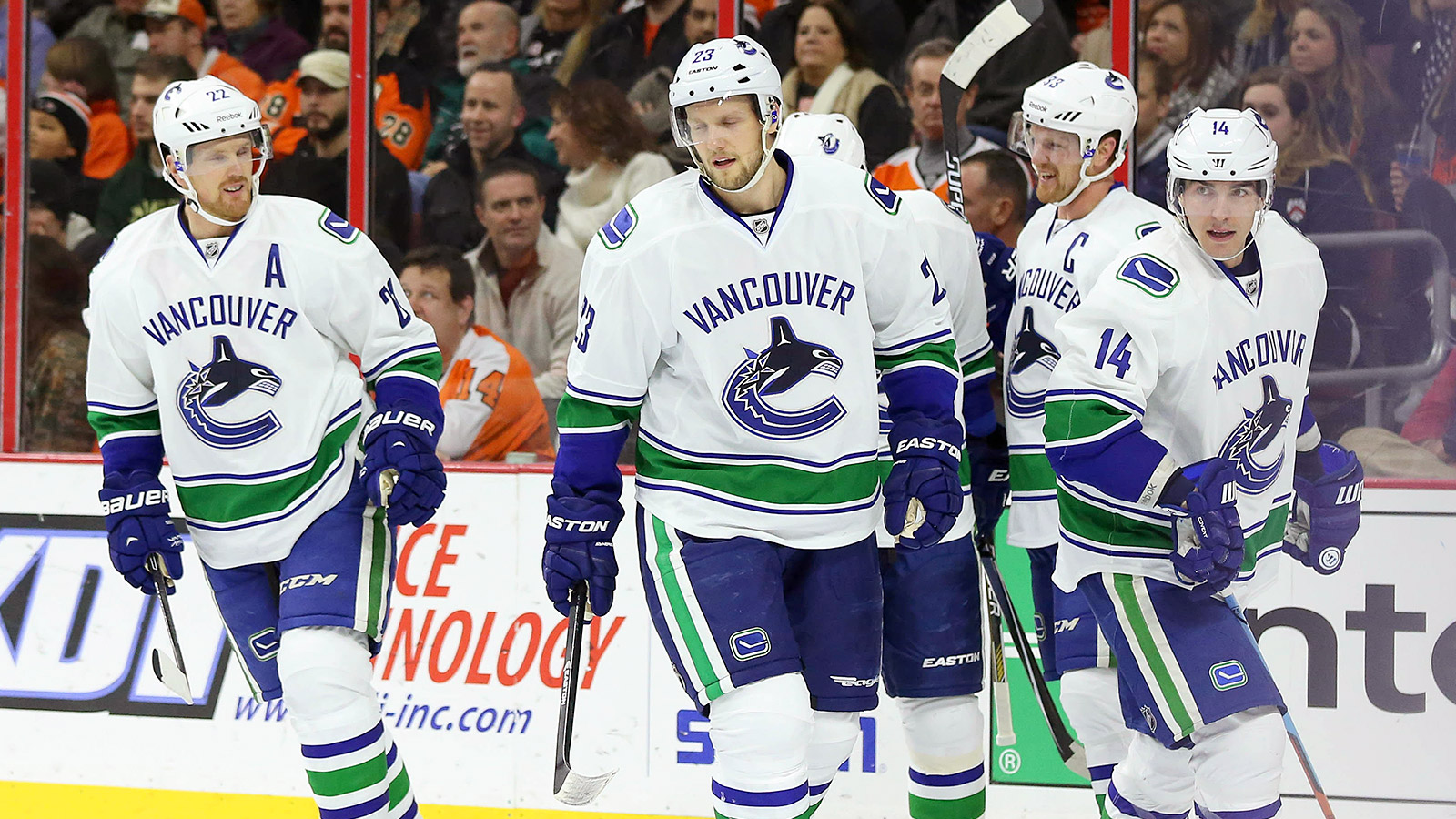 The Sedin twins are one of the very few constants for the Canucks. Despite coaching changes, front office changes, player trades and acquisitions, the Sedins remain in the same place where they've been for 15 years now: Vancouver.
The past two years have been tough for the Canucks, however, as doubt seems to swirl around every move the team makes. The Canucks proved their doubters wrong last season when they finished second in their division and made the playoffs, but there is not an abundance of faith in this year's team heading into training camp. Many people have said the Canucks took a step back this offseason, and a recent SportsNet Q&A with the Sedins reveals Henrik agrees with that statement — with a caveat, of course.
"Yeah, on paper, but that does not matter," Henrik Sedin told SportsNet when prompted by the interviewer. "Especially with the younger guys, because they bring so much excitement. People look at our team and see [Bo] Horvat, [Brendan] Gaunce, [Jared] McCann, [Jake] Virtanen—but they haven't really seen them play.
"Like I said, it's easier for those guys to make an impact today. It feels like the Western Conference has gotten better around us for the last six or seven years. A lot of people didn't believe in us last year, and they don't believe in us this year. We just have to prove them wrong."
The Canucks have reason to believe in the young players. The Utica Comets, the Canucks' AHL affiliate, went all the way to the Calder Cup Finals last season, and there are multiple skilled young hopefuls like Horvat, who is one of the most hyped young players coming into Canucks camp after earning a spot on the NHL squad last season and posting 25 points in 68 games.
The Canucks proved everyone wrong last season, and it seems like that run simply fueled Henrik Sedin and the rest of Vancouver's team to repeat the task again this year.
(h/t SportsNet)
MORE NEWS:
Want stories delivered to you? Sign up for our NHL newsletters.