Vancouver Canucks Have a Brutal First-Half Schedule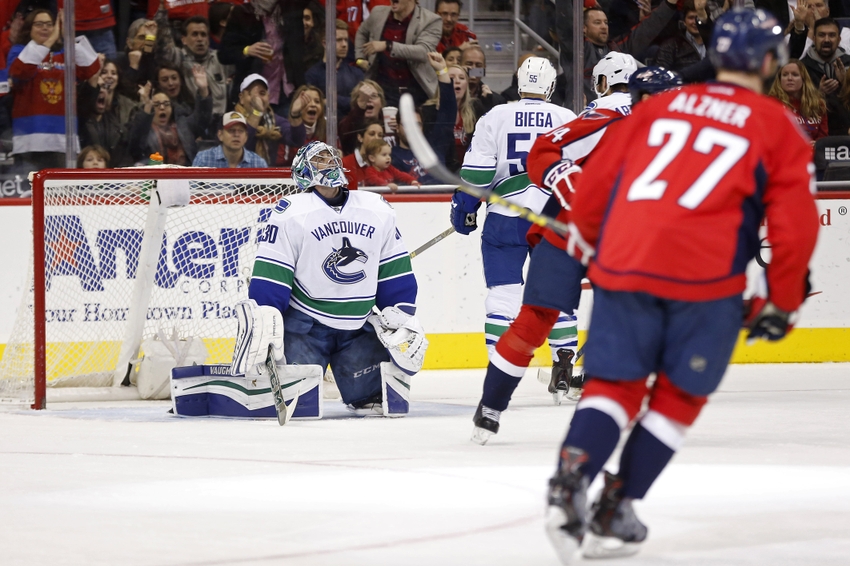 The Vancouver Canucks want to get off to a good start, but will have their work cut out for them as their schedule is not kind.
The Vancouver Canucks want to make the playoffs — so fans keep hearing.
In order to do that, they need to start the season well. They need the Sedins firing on all cylinders, they need their goaltending to be solid, and they need scoring from the bottom-six and the defense.
Winning hockey games will be difficult enough in a tough Western Conference. But it will be all the tougher because the Canucks' schedule for the first three months is simply brutal.
Scheduling and travel are always concerns for the Canucks. Eastern conference teams have it easy. They all play in the same timezone, and most NHL cities in the East are within a short distance of each other.
The farther west you go, the more sparse the teams become. Go far enough west and north, and you will find the Canucks, the Edmonton Oilers and the Calgary Flames on a little hockey island all by themselves.
The Oilers and Flames may have to travel similar distances to the Canucks. But they at least have the benefit of having one division rival only a three-hour drive away. When travelling east, both teams also have one fewer timezone to cross.
The Canucks must travel thousands of miles just to play Western games on the road. Or else they must travel thousands more miles and quickly acclimatize to starting games three hours earlier when playing in the East.
Such is the team's lot in life. So what makes this year's schedule particularly harsh?
The Good News
There is one thing that is working in Vancouver's favor in their early schedule. They will spend the month of October almost exclusively at home.
Their record at home last season was hardly dominant: they went 15-21-5 at Rogers Arena. There is no better time than now to flip that script. The Canucks open with a four-game homestand, leave for a brief two game trip to California, before finishing the month with three more home games.
Vancouver needs to take full advantage of their home-heavy schedule. Because that schedule is quickly going to turn against them.
The Bad News
The big problem for the Canucks is the number of back-to-back games. They will have to play on consecutive nights three times in each of the first three months.
Nine back-to-backs. Nine. That includes five in the first five weeks.
The schedule-makers are not showing Vancouver any mercy while playing two games in two nights, either. Here are a few of their back-to-back matchups:
October 22-23: Los Angeles Kings / Anaheim Ducks
October 28-29: Edmonton Oilers / Washington Capitals
November 25-26: Dallas Stars / Colorado Avalanche
December 10-11: Florida Panthers / Capitals (again)
As if playing two games in 48 hours was not difficult enough, the Canucks will play some of their toughest opponents in the second game of back-to-backs. Twice, they will face the Capitals after playing the night before. If not last season's President's Trophy winners, it might well be the Ducks, the Oilers, or the Flames.
The Canucks will have to play premier competition or divisional rivals with no rest on multiple occasions to start this season. These first three months will clearly show what this team is made of.
Good News for Fans?
All in all, the Canucks play 38 games before New Year's. That makes 38 games in 78 days, or a game every 2.05 days.
On top of that, Vancouver will have two extended road trips. The first will last six games (including two of those back-to-backs), from Nov 2-10. The second will last five games, from Dec 6-13.
If the Canucks can keep their head above water through all of this, then what is bad news for the team may be good news for fans. After an offseason that seemed to last forever, fans will get to see their fair share of hometown hockey.
Hopefully, the team will live up to their own expectations and treat the fans to a steady helping of good hockey. If not, it could be a long three months.
Win or lose, the Vancouver Canucks' schedule borders on cruel.
This article originally appeared on