Vancouver Canucks Fans Must Stop Searching for Management Mistakes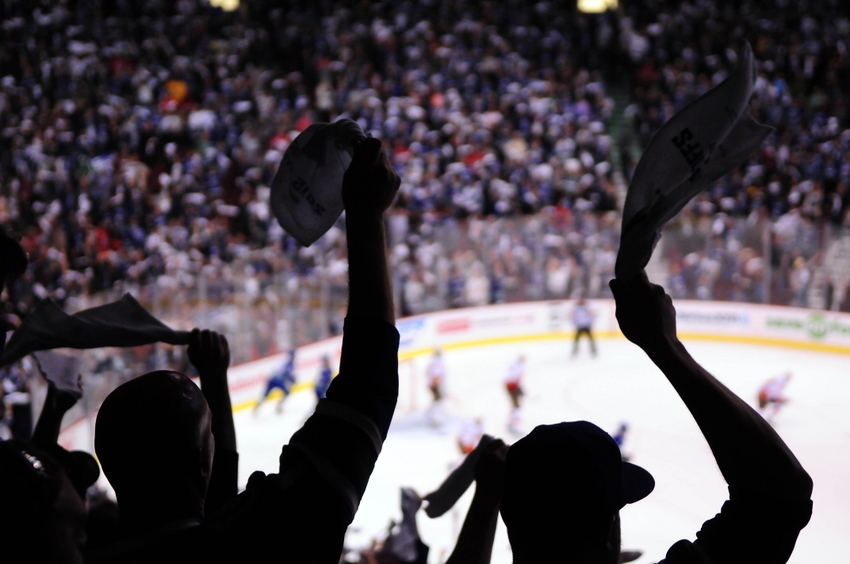 Ever since things started to go downhill for the Vancouver Canucks, fans started to bash every decision management and coaches make. Just stop it already.
The Vancouver Canucks are most likely not a playoff team right now. That is a fact management, ownership and fans need to understand. Chances are, most have realised by now, but making changes isn't easy, and no one wants to lose on purpose.
Now, there are good ways to deal with the situation. And there are bad ones.
One of the worst ways to deal with this, is to constantly name decisions the club has made in the past, and criticise them. An ex-Canuck succeeding with his new team is in no way an indication for success the Canucks could have had.
The 2016 NHL Draft
#Canucks are looking to trade for a 20 goal scorer..

Who wants to break it to them that Tkachuk's on pace for 19?

— Omar A (@omarcanuck) November 17, 2016
So Matthew Tkachuk is on pace for 19 goals in his draft-plus-one season, eh? And Olli Juolevi is still playing junior hockey? Right.
So what?
The Canucks have Ben Hutton, Erik Gudbranson, Troy Stecher and Nikita Tryamkin — all young players who should be in the NHL for a long time. Plus, they have Andrey Pedan and Jordan Subban in the system, and Chris Tanev is still young enough to stick around for a few years.
However, we have to look at this objectively.
Gudbranson is not a top-pairing player, he might not even be a top-four guy. Hutton had a strong rookie season but would probably become more of a strong No. 3 than a No. 1 on a good team. Stecher has top-four potential but probably won't be a top-pairing player either. Tryamkin, Pedan or Subban? Nah.
What the Canucks have been lacking for a while now is a No. 1 defenseman or even a just a top-pairing player who can produce offensively. A pairing of Tanev and Elder is all right, but nothing special, and not nearly lethal enough offensively.
Juolevi clearly has the potential to become that dangerous two-way player on the first pairing in the somewhat near future.
Sure, he is currently in the OHL while Tkachuk is playing well in the big leagues. But 19 goals from Tkachuk wouldn't take the Canucks over the top, and I highly doubt he would even score that many if he was on the Canucks. Long-term, the Canucks took a player who might well be the best player available at their draft position — the right choice.
So you are saying the Canucks should have kept Radim Vrbata because he would score 33 goals in Vancouver? Oh come on.
I am extremely surprised Vrbata is doing that well in Arizona. I am happy for him, too. But I do not think Vancouver should have kept him, and I do not think he will actually crack 30 this season.
Vrbata with the Sedins did not work out anymore. Vrbata with Bo Horvat and Sven Baertschi didn't either. Vrbata with Brandon Sutter and Markus Granlund? I don't know, could work, but probably not.
Want your voice heard? Join the The Canuck Way team!
In Arizona, Vrbata was able to create strong chemistry with Martin Hanzal and Max Domi, which is fortunate for the Coyotes, but says nothing about the Canucks.
You can't seriously tell me Vrbata is the player the Canucks need right now.
Sure, you can get angry at Jim Benning for letting Vrbata go. But that's not because Benning made a bad decision, it's because you are looking for someone to blame.
Conclusion
@omarcanuck We need to get to a point where we are ready to accept that no Vrbata, no Eriksson, no Tkachuk can save the team right now

— Janik Beichler (@JanikBeichler) November 17, 2016
The Canucks signed a 30-goal scorer in Loui Eriksson this summer. So far, it hasn't worked out for the team. That is not Eriksson's fault, and probably not Benning's fault either. The Canucks are not a playoff team right now — one potential 30-goal scorer won't change that, especially not when it is one of the Eriksson or Vrbata caliber.
Oh, and Tkachuk obviously isn't enough either.
The Vancouver Canucks' current situation is more complicated than that. It seems like a full rebuild is inevitable.
The path may be painful, similar to what the Edmonton Oilers and Toronto Maple Leafs have been going through. But in the end, it usually pays off.
Vancouver's Stanley Cup window has closed, and their playoff window has, too. As hard as it is, we need to accept that and stop complaining about roster decisions that would change nothing.
This article originally appeared on