Vancouver Canucks F Jake Virtanen Reassigned to Utica Comets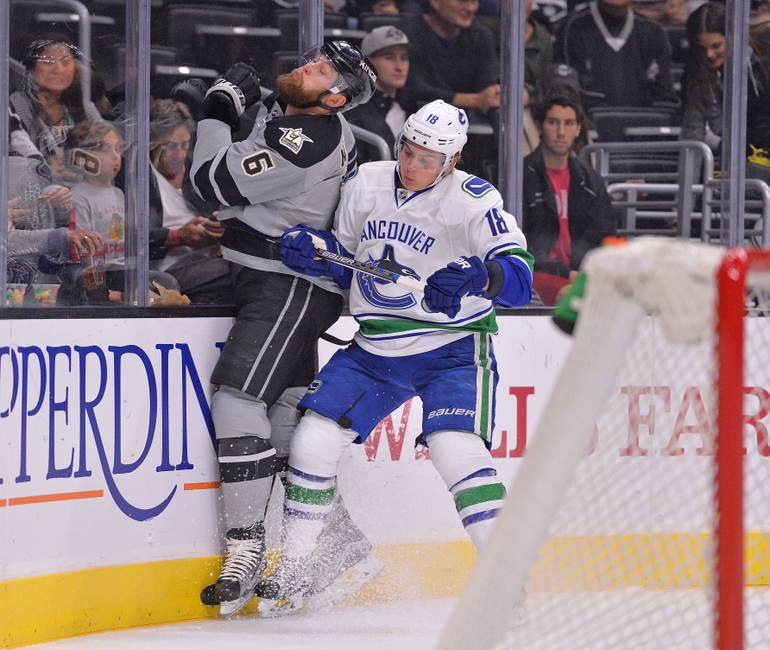 The Jake Virtanen saga continues; after recalling him on Sunday, the Vancouver Canucks have sent him right back to the AHL on Wednesday.
The Vancouver Canucks keep changing their mind on what to do with Jake Virtanen.
At the end of their eastern road trip, he was assigned to the Utica Comets after being a healthy scratch for the Canucks in the last two games.
Everyone felt that Virtanen would probably benefit from an extended stay in the AHL. However, the Canucks expressly said he would only stay in Utica long enough to play their weekend back-to-back.
Sure enough, on Sunday Vancouver recalled him. Yet he was a healthy scratch again for Tuesday's game against the New York Rangers.
Coach Willie Desjardins tried to explain why Virtanen did not stay longer in Utica. But it just left everyone with more questions:
No one was quite sure when or where Virtanen would play his next game. Or what his "stuff" had to do with it.
Wednesday morning, the team announced they were now sending him right back to Utica:
And Willie's "stuff" comment might come back to haunt him…
All the other "stuff" aside, this seems like the right move. Virtanen is struggling to find his way with the big club, and the coach isn't willing to play him enough that he can.
He showed some improvement from his first game with the Comets to his second. In the Saturday game Virtanen managed six shots and seemed more comfortable.
This time, there has been no word from the Canucks on how long he will stay with the Comets. For now, Vancouver will run with Michael Chaput on the fourth line.
It looks like the Vancouver Canucks have finally made a decision regarding Jake Virtanen's development. Better late than never.
Good luck in Utica, Jake. We hope you find your game. Oh yeah, and your stuff.
This article originally appeared on