Vancouver Canucks: Chris Tanev Returns, Troy Stecher Reassigned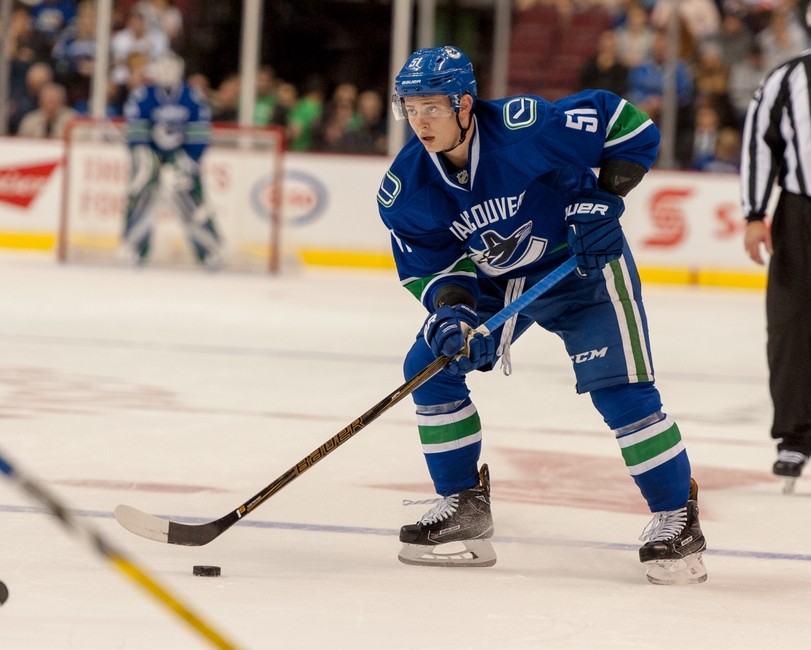 Vancouver Canucks defenseman Chris Tanev is back in the lineup, forcing the club to make a decision on the remaining players. That decision was to reassign Troy Stecher to the AHL Utica Comets.
Chris Tanev is the Vancouver Canucks' No. 1 defenseman. Having him back for the upcoming six-game road trip is huge for the team. However, it came at the cost of Troy Stecher, who was arguably the Canucks' top D-man in the three games he played this season. Stecher has been reassigned to the AHL Utica Comets and will not take part in the Canucks' road trip.
Fans are not amused with this move, to say the least.
Stecher went pointless in three games, but the Canucks didn't really score at all, which was not on Stecher. Unlike Philip Larsen, Stecher looked like a great two-way defenseman, creating dangerous situations on offense while playing a strong defensive game as well.
It almost seems like the Canucks don't even want to ice the best possible lineup anymore.
But, it obviously wasn't easy. The Canucks could have waived Alex Biega or let Nikita Tryamkin return to the KHL. But would that have made sense?
Going into this road trip, the Canucks had five injured players. Injuries happen, and they can pile up in an 82-game season. Losing a player like Biega or Tryamkin would make future injury situations even more difficult.
Stecher will return to the Comets and be a leader there. Both the Canucks and Comets know what he can do, and he will gain more pro experience in the AHL. The Canucks don't risk losing a player while Stecher continues to develop. This isn't really a loss for anyone.
Stecher is a good player, but he is not good enough to turn things around for this team by himself. For that reason, sending him down isn't as terrible as it might seem.
Plus, he will likely be back soon. As said, injuries happen.
This article originally appeared on