Vancouver Canucks at New York Islanders: TV, Radio, News, Predictions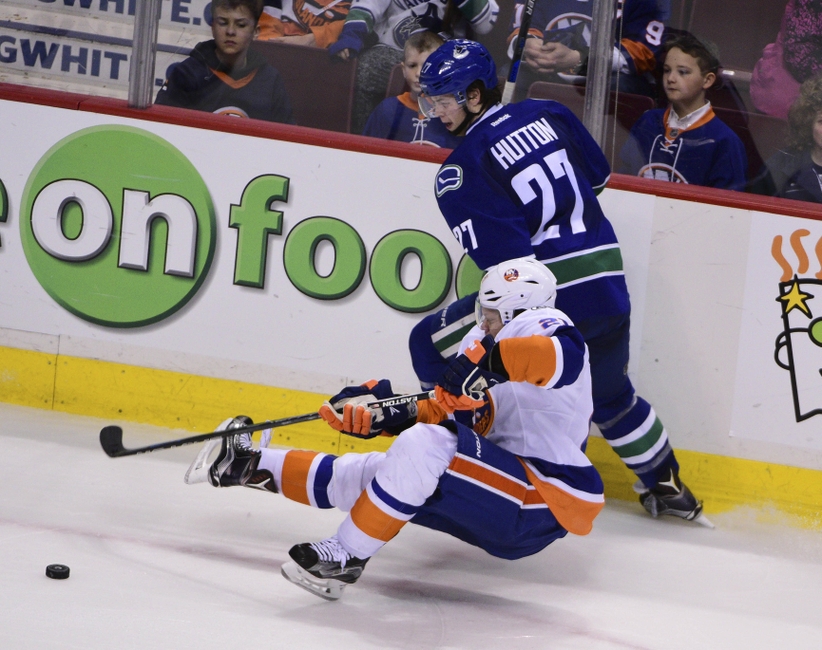 The Vancouver Canucks play the first of back-to-back games in New York tonight versus the struggling Islanders.
For the last 48 hours, no one has brought up the Vancouver Canucks' losing streak.
Thanks to that hit from Nazem Kadri and the Canucks managing three goals against the Toronto Maple Leafs, we've had plenty of other things to talk about.
With the team uniting around Daniel Sedin, maybe they've found an extra spark that could propel them to a win. Now would be a good time: they're one loss short of tying their franchise-record losing streak.
The New York Islanders might be a team they could beat, as they are under-performing so far this year.
The bad news is that Vancouver has lost Jannik Hansen to injury. The team was struggling on offense before, and now one of their top-six forwards is out.
Here are your last-minute need-to-knows:


Vancouver Canucks at New York Islanders – 4:00 PM PT

Barclays Center — Brooklyn, NY
TV:  SN Pacific, NHL Network, MSG+
Radio: TSN1040
Online Streaming: Rogers GameCentre LIVE, NHL.TV
Canucks Record: 4-7-1 (6th in Pacific Division, 29th in NHL)
Islanders Record: 4-6-2 (7th in Metropolitan Division, 26th in NHL)
Gameday Notes:
Lineup News:
The Canucks get Alexander Edler back for this game, so Troy Stecher will sit out. Michael Chaput draws in for Jake Virtanen. Derek Dorsett and Alexandre Burrows both move up a line:
Ryan Miller and Jaroslav Halak will start in net. The rest of the Islanders' lineup can be found here.
Predictions
Jeff Godley:

2

4
Gerald Morton: 

5

4
Alex Hoegler: 

4

1
The puck drops at 7 PM Eastern / 4 PM Pacific.
It's an early start for the Vancouver Canucks as they try to win their first game in the last nine.
This article originally appeared on