Valeri Nichushkin signs two-year deal with KHL's CSKA Moscow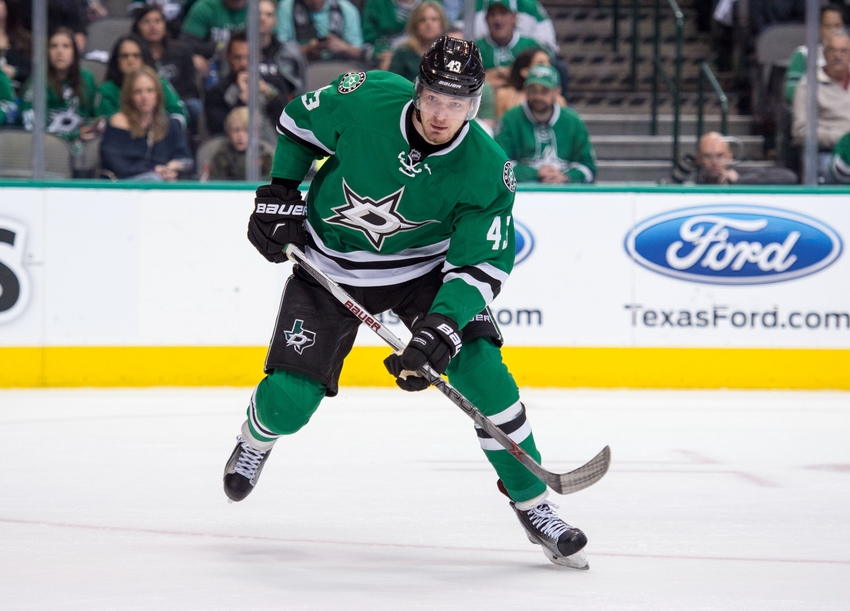 Dallas Stars forward Valeri Nichushkin has agreed to a two-year deal with CSKA Moscow of the KHL.
Restricted free agency is one of the most painful areas of the NHL. Players who are restricted free agents have minimal rights and limited options should they want to pursue other endeavors. One of their limited options is to play overseas. That allows for the NHL team to maintain the player's rights. It also allows the player to have a little bit a freedom. Valeri Nichushkin of the Dallas Stars will be going that route, as he has signed a two-year deal with CSKA Moscow of the KHL.
"The good news is he's 21 years of age, he's going to play over there and keep developing," Stars general manager Jim Nill said, via Wrong Side Of The Redline. "I just hope we get a more mature player when he decides to come back over. It's not the end of the world."
Nill and Nichushkin could not agree on a contract. The Stars offered Nichushkin a one-year deal with a handshake agreement that a long-term deal would be hammered out if he earned it. Nichushkin didn't feel like waiting around and he didn't have the best relationship with head coach Lindy Ruff to begin with.
It's fascinating that Nichushkin has gone this route because it's a route that players rarely take. While you're not going to be seeing someone like Johnny Gaudreau playing overseas anytime soon, playing overseas is a viable option for someone like Nichushkin. This might lead to more players, such as Washington Capitals defenseman Dmitry Orlov, going this route.
Nichushkin has every right to do as he pleases. The Stars still technically own his rights. However, it's hard to see Nichushkin back in Dallas as long as Ruff is there. Nichushkin has 64 points in 166 career NHL games.
This article originally appeared on