USA Hockey Fails in World Cup of Hockey Debut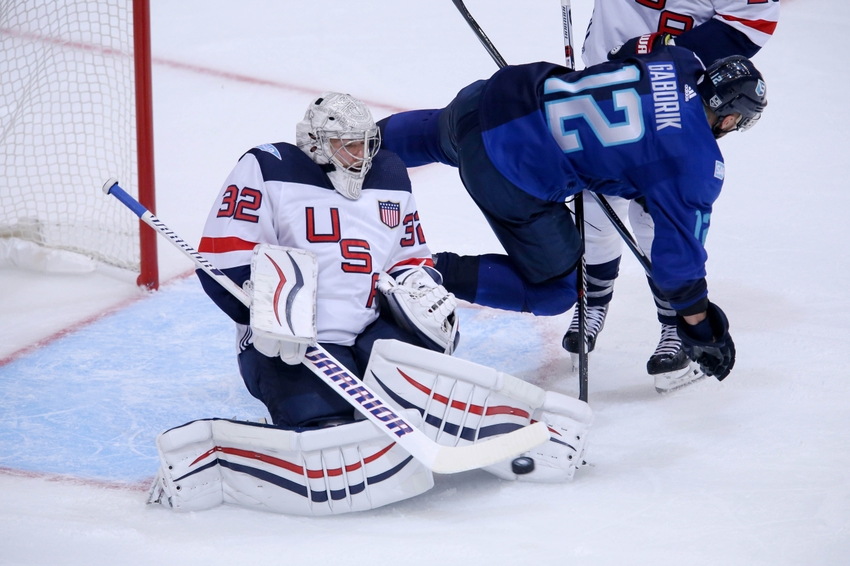 Team USA Hockey Failed Mightily in Their World Cup of Hockey Debut
USA hockey team failed in their World Cup of Hockey debut after Jaroslav Halak carried Team Europe to a 3-0 victory. Getting shut out in the opener was a worst case scenario and that is exactly what happened to the American squad. Now after just one game into the tournament, this team is on the brink of being eliminated.
Now team USA will likely have to beat Canada on Tuesday and the Czech Republic on Thursday to qualify for the semifinals. It's possible for the United States to advance with only one victory, but it would require an unlikely set of circumstances. Beating the Czech team is doable, but beating Canada might be next to impossible.
It's must-win for us," USA center Derek Stepan said. "Maybe it's a good thing. … We have a little adversity and we have to up our level and up our game."
Get the FanSided App
Team Europe has players from eight countries that don't have a team in the tournament. But the unfamiliarity didn't slow them down, and it was like they had played together for months, not two weeks.
We realize we can't really run and gun with teams and staying patient and waiting for our chances and helping our goalie out – maybe it's not the flashiest (approach) – it's actually pretty boring. But it works," said Team Europe center Anze Kopitar.
No In-Editor Preview for SI Videos
Video Details
ID: 5114907336001
Source: SI
One Call Sealed Team USA's Fate
A key momentum shift in the game occurred when Stepan appeared to score a late second-period goal that would have cut the lead to 2-1, but replay officials disallowed it because they saw James van Riemsdyk glove the puck forward toward the goal before it bounced off Stepan and into the goal. This point in the game killed any momentum Team USA had gained and ended their chances of winning the game.
When I saw it on the screen on the bench one view I thought he did move his arm to knock it in," U.S. coach John Tortorella said. "Bottom line is I think it hit Step's helmet. But then I looked at another view and (van Riemsdyk) just skates into it. I think it's a goal. First of all, no matter what he did. (The puck) hit (Stepan's) helmet before it goes into the net so I think it should be a goal.
The Canadians are the clear favorites in Team USA's next game, but they are not beatable. The Americans split a series with the Canadians in two pre-tournament games, so there is a chance despite the stacked Canadian roster. American hockey fans should turn their attention to Team North America who takes the ice Sunday night at 8PM.
This article originally appeared on