Updated NHL Odds: Blackhawks are Stanley Cup favorites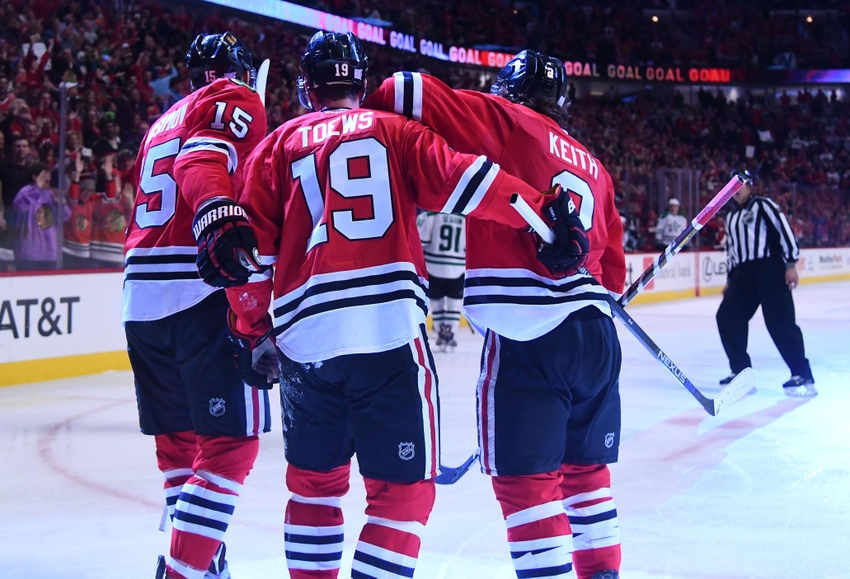 Updated futures odds from Bovada list the Chicago Blackhawks and New York Rangers as the odds-on favorites to win the Stanley Cup. Here's an updated list of each NHL team's chances. 
Entering the 2016-17 NHL season, many had the Pittsburgh Penguins as the Stanley Cup favorites. However, the tides have shifted a little bit entering December. For the first time this season, a team other than the Penguins are listed as the Stanley Cup favorites according to Bovada. The Chicago Blackhawks have the best odds to win the Stanley Cup in their most recent update. From the East, the Washington Capitals, Pittsburgh Penguins and New York Rangers are tied for the best odds.
All teams not listed have less than 50/1 odds of winning the Stanley Cup. For a full list of the odds, Bovada has them listed here.
The Eastern Conference is going to be brutal in the playoffs. Whoever makes it from the east will most likely be at a disadvantage after beating no fewer than one excellent team. So far, Chicago is the closest thing the Western Conference has to a dominant team. There are at least four such teams (Caps, Rangers, Penguins, and Montreal Canadiens) in the east and three of them are in the same division. Though the Tampa Bay Lightning have been inconsistent this season, recent history suggests they'll be ready come April.
From the West, it looks like the Blackhawks might not be facing too much competition. While the Nashville Predators are playing significantly better as of late, they're not without flaws. One can't count out the San Jose Sharks either. Even though their offense has been average at best this season, their defense has been elite. If the Sharks can get their offense going, they might be the last team anyone wants to see in the playoffs.
Some of the biggest improvements have come in the Eastern Conference. Thanks to one of the best months in franchise history, the Columbus Blue Jackets have jumped from 66/1 odds to 28/1 odds. Right now, you might be smart to bet on one of the Eastern Conference teams. From the West, the Blackhawks and Sharks are excellent picks. Want a dark horse? The Lightning are very attractive at 12/1 and the Predators are tempting at 22/1.
More from FanSided
This article originally appeared on