Two botched calls leave Senators with plenty to complain about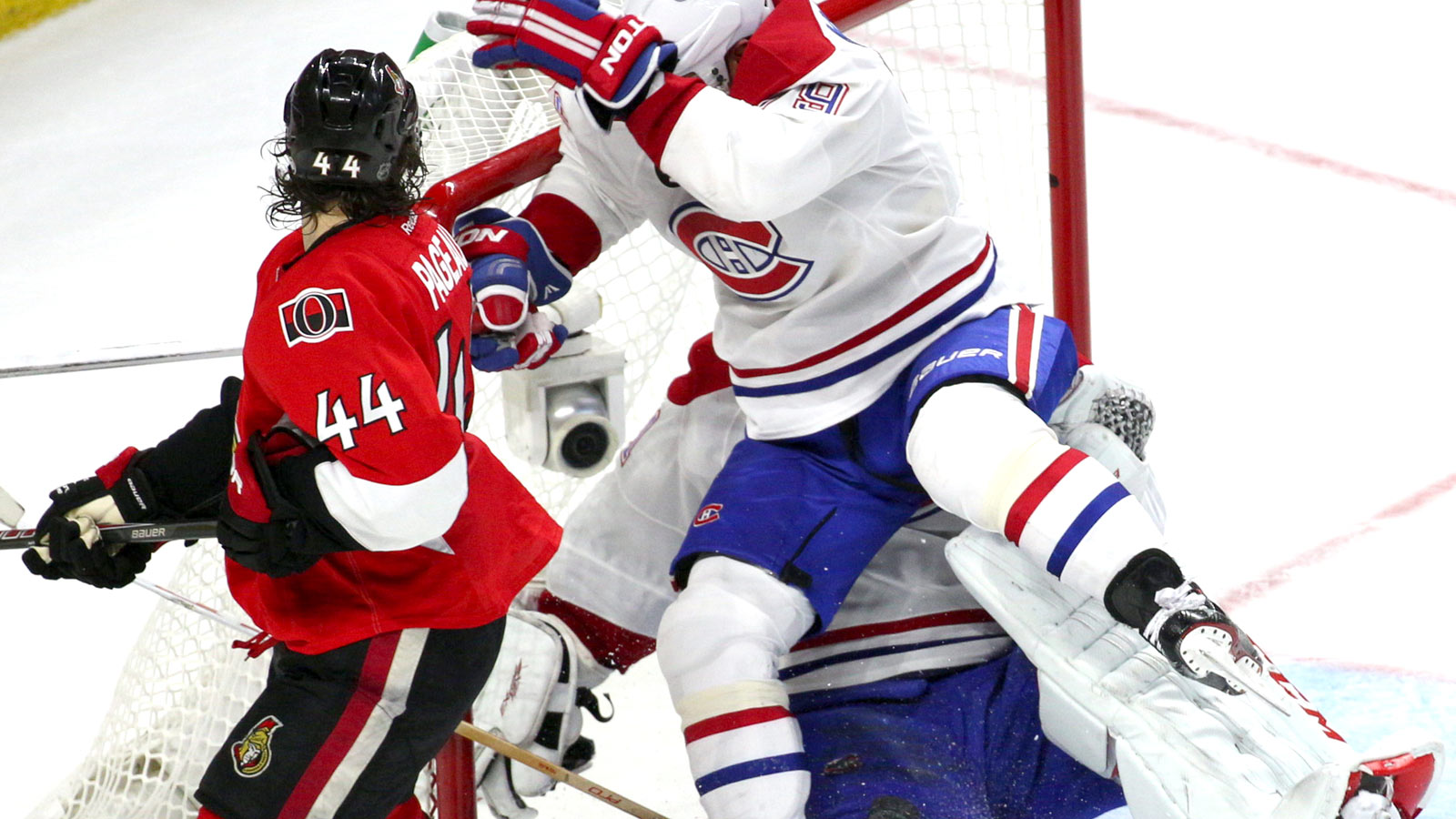 In what was virtually a 1-0 game on Sunday between the Canadiens and Senators, every call made (or missed) gets magnified due to the tight score, and Senators fans can walk away from that game with plenty to complain about according to Cam Cole of the Vancouver Sun.
First, there was the infamous no-goal call on what would have been a tying goal by Ottawa's Jean-Gabriel Pageau but was waived off due to an early whistle. And, added Cole, there was the missed call on Montreal forward Brendan Gallagher's acrobatic goal, which Cole claimed should have been waived off because it was played by a high stick. Neither play was reviewable according to NHL rules, which means the Senators earned an early exit from the playoffs thanks to some bad officiating luck.
"Two egregious errors cost the Senators at minimum a Game 7 chance, and perhaps another playoff round," Cole wrote. "Their fans are quite justifiably sour. No doubt the team is, too. But we never do find out what happens with officials who blow calls. Fines, if any, are not publicized. The only clue we get is when a referee who, based on merit or reputation or prior experience, would normally get an assignment in the subsequent round is quietly put on the shelf."
(h/t Vancouver Sun)
Photo by Jean-Yves Ahern-USA TODAY Sports