Twitter roasts Philadelphia Flyers' 50th anniversary jersey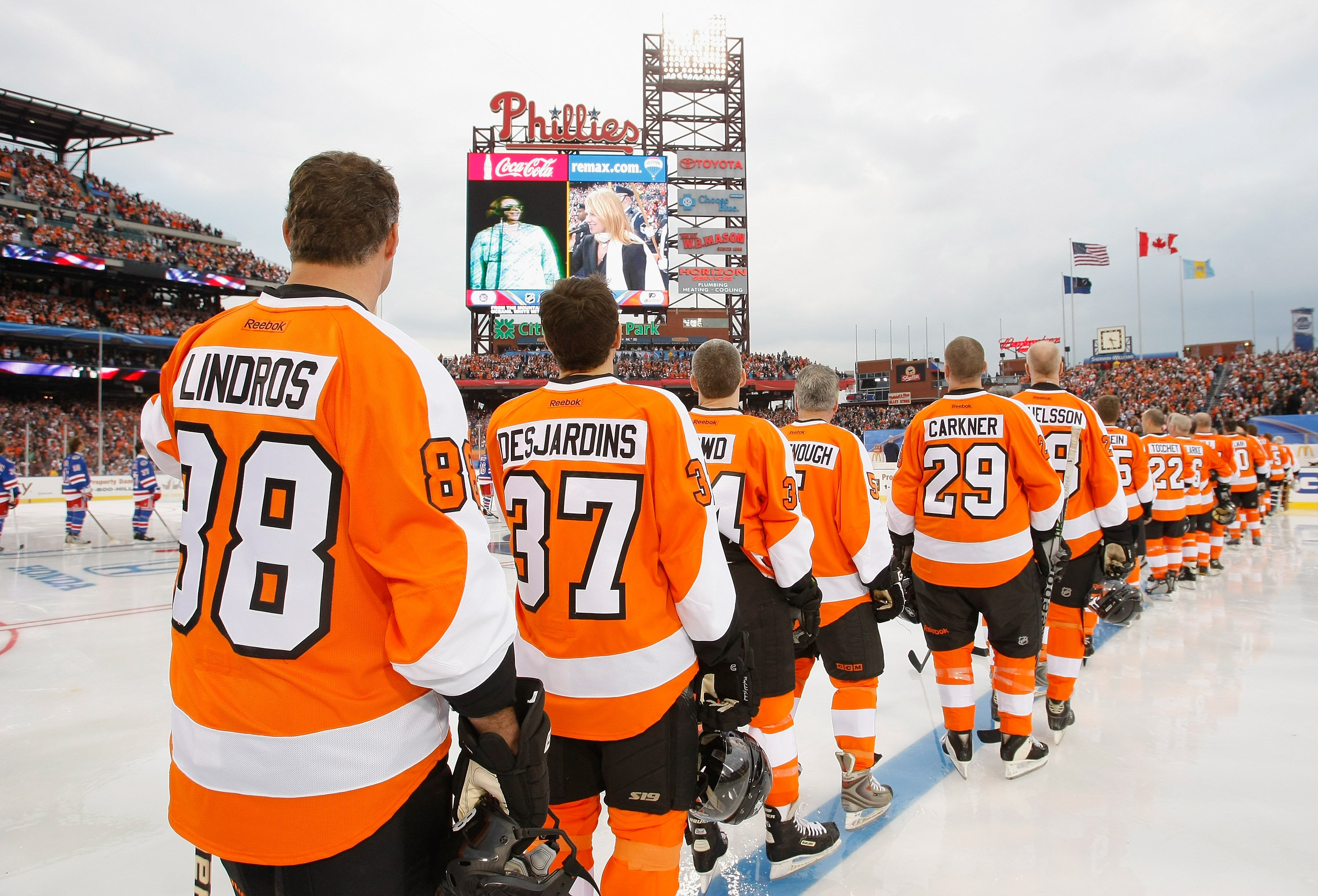 It is safe to say that Twitter does not like the Philadelphia Flyers'  50th anniversary jerseys.
The Philadelphia Flyers are celebrating their 50th anniversary as an NHL franchise during the 2016-17 season. It's hard to believe that the Flyers have already been around for 50 years. They say that gold is the 50th anniversary gift. Naturally, the Flyers decided to give their uniforms a golden touch for their 50th anniversary. Twitter did not approve.
The jerseys actually aren't that bad. It's simplistic, but a nice touch. They could have gone with a more bold shade of gold, but it doesn't mess with the look at all. Since joining the NHL, the Flyers have won two Stanley Cups and eight Eastern Conference titles. They have also won 16 division titles and have 18 people in the Hockey Hall of Fame.
Philadelphia has been a huge success story. The Flyers were one of the league's first expansion teams. Owner Ed Snider pushed for the city of Philadelphia to get an NHL team after witnessing Boston Bruins fans supporting their last place Bruins one year. He also pushed for the NHL to expand to other areas as well. It's hard to imagine where the NHL would be without Snider, who sadly passed away in April.
Flyers fans are famous for booing everything and everyone. They are a passionate bunch that perhaps are painted in too negative a light. Every fan base has its idiots and deviants. The Flyers' idiots and deviants make their presence felt more than other fanbases.
Of course, Twitter hates everything. Hockey Twitter is even worse as they have spent well over a year arguing about whether or not a hot dog is a sandwich. So Twitter decided to hold a roast of the Philadelphia Flyers' new jerseys. Here are some of the best reactions.
Twitter might hate the Flyers' new jerseys, but the players like them and that's what counts.
So what do you think about the Flyers' new jerseys?
This article originally appeared on