Twitter reacts to Las Vegas Golden Knights logo unveiling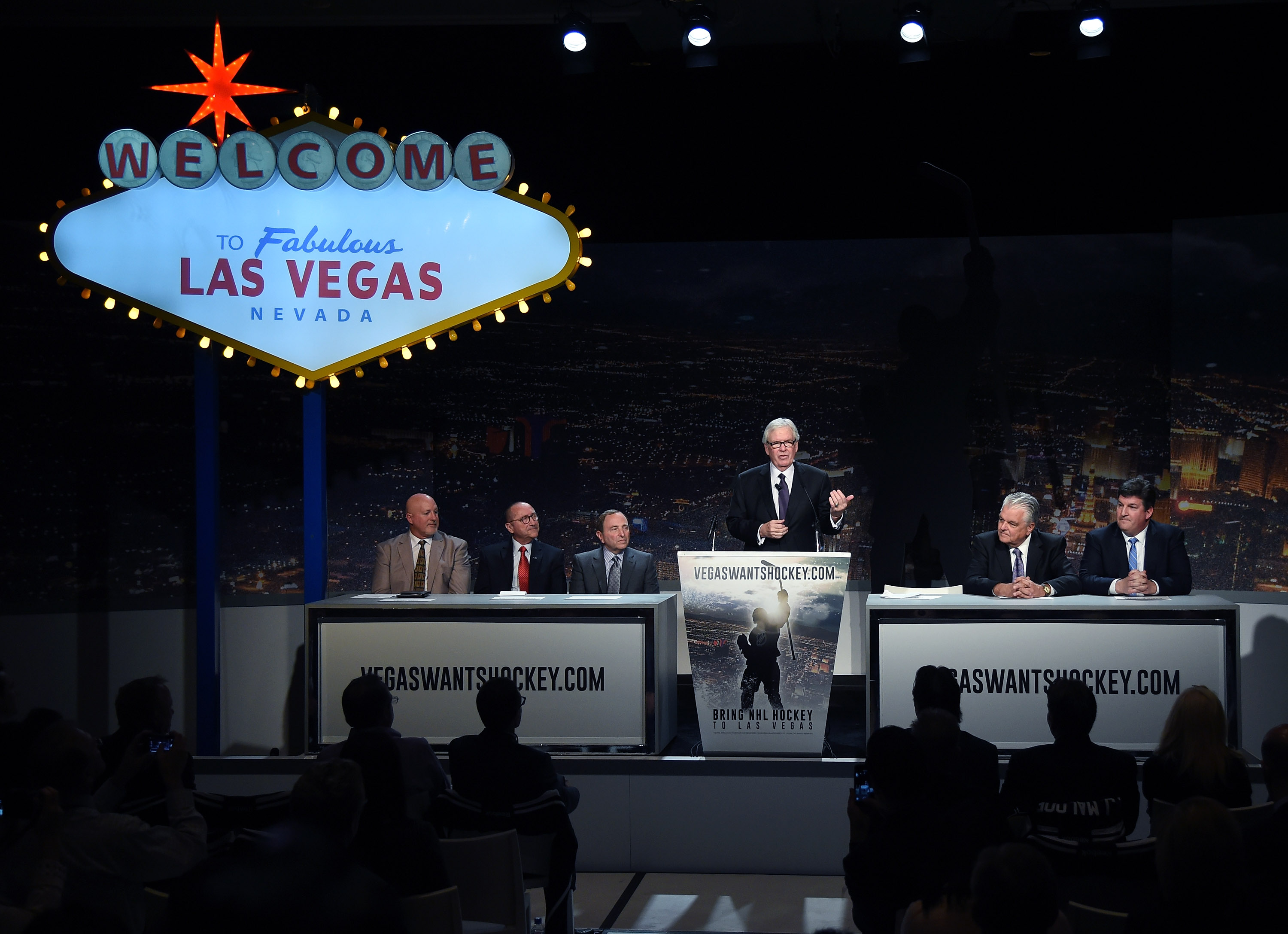 Twitter roasted the Las Vegas Knights when they announced their name and unveiled their logo. 
People have been wondering what the NHL expansion team in Las Vegas will be called. Despite so many excellent options out there, the team decided against any gambling references. However, the team soon leaked that the name would include the phrase "Knights". Naturally, this led to some fairly epic suggestions.
Las Vegas sadly decided to be serious and not hilarious by going with the Golden Knights. The reason they wanted "Knights" so badly? Because majority owner Bill Foley has ties to West Point Academy as a graduate. Here's a look at the new logo.
The choices were reportedly down to Golden Knights, Desert Knights, Silver Nights, and Black Knights. However, with the trademark issues, the last was never really an option. Foley officially filed trademarks for the first three back in August, suggesting one of the trio would be the eventual name.
Personally, Golden Knights has a nice ring to it. Foley obviously wanted to give a hat tip to his West Point experience, but at the same time wanted to put a unique spin on it. Golden Knights definitely does the trick. My only complaint is that it's a name with two words. Most of the best team names in professional sports are one syllable, two at most. It simply doesn't roll off the tongue like "Sharks", "Ducks", "Kings", or "Stars". Aces was never an option, so perhaps Foley had no real choice. However, marketing the name should be a unique challenge, though it's one Las Vegas should embrace.
The logo is unique as well; looks like something Magneto would wear, which is a great thing. A Vegas spin on it would have been even better, but it's a safe, conservative, sleek look. Twitter, however, did not agree. They were expecting a funny reference to Monty Python and the Holy Grail and they didn't get it. Worst of all, they had to endure some awful technical difficulties. Here are the best reactions from Twitter.
We know what Twitter thinks, so what do you think of the new Las Vegas name and logo? Let us know in the comments below.
This article originally appeared on