Toronto Maple Leafs: Wherever they're at, Leafs should be sellers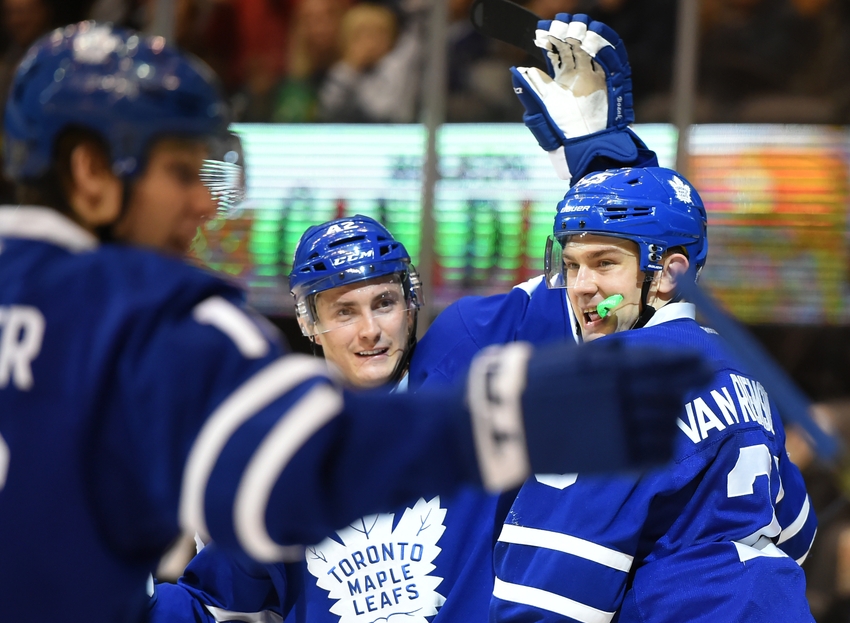 It doesn't matter where the Toronto Maple Leafs find themselves at the trade deadline, whether it's in or out of the post-season race, they should be sellers.
The Toronto Maple Leafs plan doesn't include winning the Stanley Cup this year, nor did it include making the playoffs for 99% of honest people. That means the Leafs need to stay the course.
This team might be good enough to sneak in the third divisional spot, but they aren't good enough to do much more than that. Realistically, this team has to be sellers at the deadline.
If the Leafs have the chance to move pieces at the deadline, regardless of how prolific they are, who aren't in the long-term plans, it has to be done.
Let's take James van Riemsdyk, for example. JVR is a star on the team and without him the Leafs will struggle to score as much. Trading him hurts a playoff run, but it generates a big return for the future if JVR isn't going to be around beyond his current contract.
I'm not saying they will trade him, but not doing it because you want a playoff push for an early round exit would be foolish at this point of the build.
Thinking about being buyers or sellers right now isn't as "far-fetched" as Lamoriello says, because it's a legitimate question that has a simple answer.
Right now, the last place team (Buffalo) in the Eastern Conference is on pace for 79 points. The Leafs are on pace for 85. The Bruins, third in the Atlantic, are on pace for 97. The Capitals, final wildcard, are on pace for 110.
There are players to be moved and holes to fill. Finishing above last in the East, at this pace, means the Leafs will be at least 10 standings points higher than last year. That's a win in itself.
This article originally appeared on