Toronto Maple Leafs: Three Prospects On The Hot Seat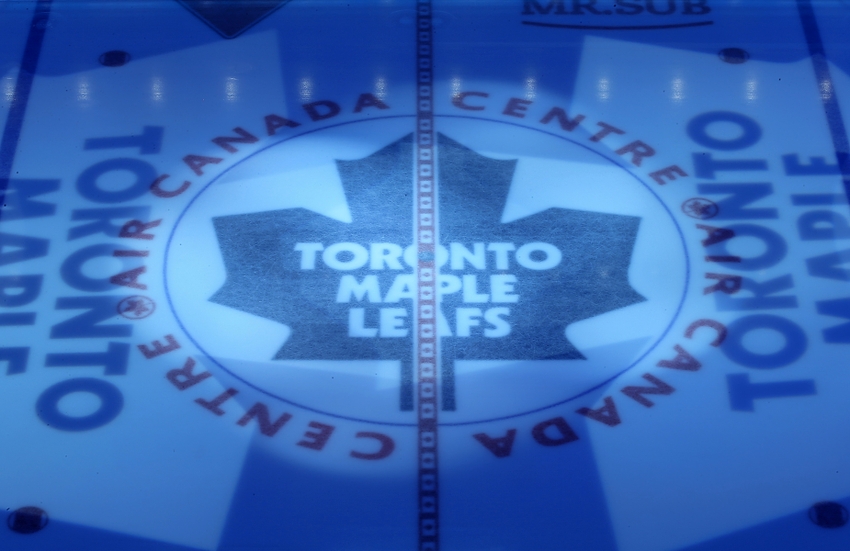 The Toronto Maple Leafs prospect turnover has been swift and merciless since Brendan Shanahan took over, and it's going to continue through 2016-2017.
There are very few players from the Burke/Nonis era that have remained safe under Shanhan's new direction for the Toronto Maple Leafs, but there are still some leftovers that could be facing their last season in the organization.
This team has taken a sharp right turn off of the course that was previously set for them and they've watched many prospects be shown the door in the last two years.
There are eleven players (not counting Jared Cowen) becoming restricted free agents after this season. Some are safe, but others are not.
Here are three Leafs prospects who will be on the hot seat this year and could find themselves searching for employment at the end of 2016-2017 if they don't find a new gear and make a significant impression on the organization.
3. Viktor Loov
The 23 year old defender for the Toronto Marlies was given a four game look with the Leafs this past year, recording two assists in the four games.
His pace during his 40 minutes of 5v5 was significantly higher than his normal game, and he performed better in his four game stint than Rinat Valiev did in his 10 game look. Unfortunately for Loov he has an expiring contract, and Valiev doesn't.
Generating a big amount of offense hasn't generally been Loov's game in any league he's played in, so to err on the side of caution let's assume it's a pace he can't sustain.
Generating offense in the NHL as a defender – whether creating chances or directly getting points – has more importance now than ever. Puck moving defenders are more valuable.
If Loov doesn't find a new speed and complete his game then he could be on the outside looking in when it comes to qualifying time in June.
Rinat Valiev, Travis Dermott, Frank Corrado, Connor Carrick and the entire 2015 and 2016 defensive draft classes are all seeking permanent stays with the Leafs. With Loov turning 24 in November the patience for him to develop into something more will be running out in favor of younger players whom the current regime has hand picked themselves.
2. Brendan Leipsic
Leipsic has played great for Marlies since coming over in the Cody Franson trade, and he had a nice showing in his six game stint with the Leafs last year.
He's got 54 points in each of his two AHL seasons, hitting the 20 goal mark last year with the Marlies. His offense isn't the problem – it's the long list of forwards chomping at the bit to get into the lineup.
Zach Hyman, Connor Brown, Nikita Soshnikov, Kerby Rychel and Kasperi Kapanen are all above him – and that's not including the obvious youngsters like Marner and Matthews. There simply aren't enough roster spots to go around for the forward group, which is great from a competition stand point.
Leipsic is competing with the five players I've just mentioned, as well as signings like Trevor Moore and draft picks like Jeremy Bracco. It's a tough position he's been put in, but Leipsic has an uphill battle.
The 2016-2017 season is going to be his chance to make a statement to the organization. With William Nylander presumably gone, and potentially Connor Brown and Zach Hyman too, Leipsic has a chance to take over the Marlies – and he's going to have to if he wants to remain a relevant prospect in the Leafs system.
Third or fourth line players can be found easier than first or second line players.
1. Antoine Bibeau
Bibeau is in more trouble for a new deal than Garret Sparks, because he's not as good as Garret Sparks.
As much heat as Sparks has gotten for his play with the Leafs last year, from myself included, he's a better goaltender than his Marlies rival.
Bibeau is going to be in a battle with Sparks again with the Marlies and he's going to have to absolutely blow the doors off the league to remain with the Leafs beyond this season.
Both Bibeau and Sparks are up for renewal after this year, but it's Bibeau who should be worried more about his position in the organization.
As bad as Sparks was with the Leafs, he was playing for a team that was trying to lose hockey games. He was set up to fail, but at least he was put in the position.
Antoine Bibeau has much more to prove to get a new contract than Garret Sparks does. There's going to be a spotlight on the Marlies goaltending this year and Bibeau better be able to handle the increased temperature.
This article originally appeared on