Toronto Maple Leafs: Thoughts On Nylander Chatter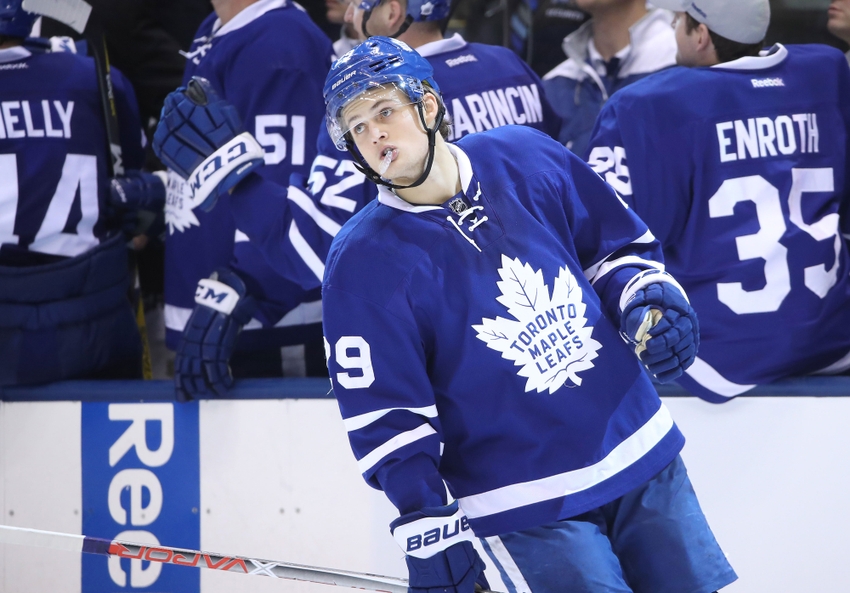 There has been a lot said recently that William Nylander could be on his way out of the Toronto Maple Leafs.
A defensemen is clearly needed for the Toronto Maple Leafs but trading Nylander is not the answer.
Expectations have been high for the Canada-born Swede, after he crept into the Leaf lineup at the end of last year's tank. Ascertaining  13 points in 22 games. He is 100% part of the shanaplan  This time out he has improved to 16 points in 21 games.
Multiple reports have stated that Nylander doesn't do enough defensively and to a certain extent that is true. There have been times where he holds onto the puck too long when there is a relatively easy pass on.
The defensive frailties are poignant in his +/- of -3, but this isn't purely down to 'Willy' as the whole teams defending has some work to do.
Willy did get the Rookie of the Month for October and it would appear many people have forgotten this when his name keeps getting entered into the trade mill. The Leafs organisation would be absolutely insane to even think about trading this kid, even if he has been testing to management at times.
How long have the Leafs been yearning for exciting game changers? Nylander is definitely one of those, and has done a lot of work behind the spotlight of Matthews and Marner.
There are so many performing rookies on this side it is hard for all of them to get equal attention. Nylander has the swagger, arrogance, confidence what have you to be one of the best players in the league.
Being the son of a former NHLer alwys heaps pressure and leads to criticisms of an 'easier' route to the league. Willy has earnt the right to be where he is. Would you trade an outrageous offensive talent to go and get another defensemen this season? I know I wouldn't.
This article originally appeared on